The Mind Behind This
| home | facebook | myspace | twitter | formspring |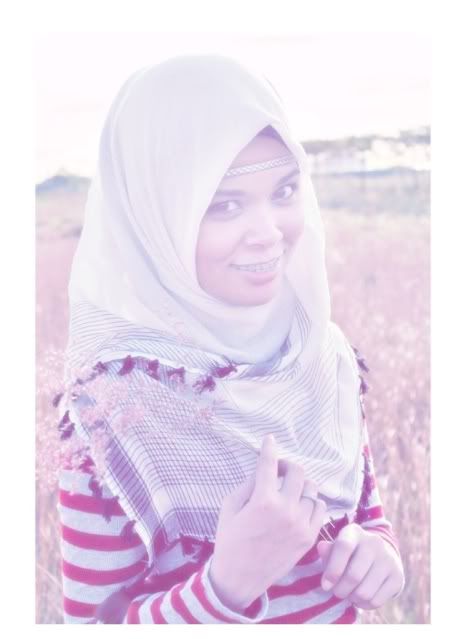 SCHA.
I am one of ALLAH's creation. :)
I am more of the suffer-in-silence type.
One with a tiny chunk of Internet to rant, reminisce and stick random things in.
I listened to this
Tagboard
Feedjit
Archives
//Friday, October 14, 2016 11:10 AM
Khadijah Asseggaff Graphic Design Portfolio
//Friday, December 21, 2012 6:41 PM
Emotions.
Assalamualaykum w.b.t.
Hello readers. We meet again here. Well, it's raining heavily at my place right now. The sound of the rain make me feel a lilttle bit calm and I find peace in the rain.
Rain understand me well about what I feel right now..
//Wednesday, December 12, 2012 12:20 AM
Happy Anniversary Sweetheart.
//Friday, July 6, 2012 3:28 AM
:)
//Sunday, April 8, 2012 1:19 AM
Most Probably.
//Thursday, March 22, 2012 8:23 PM
Wedding!
// 8:09 PM
Hello World!
//Friday, December 2, 2011 11:49 PM
Life is Not a Bed of Roses, but it's Not All Thorns Either.
//Sunday, November 27, 2011 6:13 PM
Happy Awal Muharram To All Muslim!
//Thursday, November 17, 2011 12:36 AM
It's Means A Lot To Me.