The Mind Behind This
| home | facebook | myspace | twitter | formspring |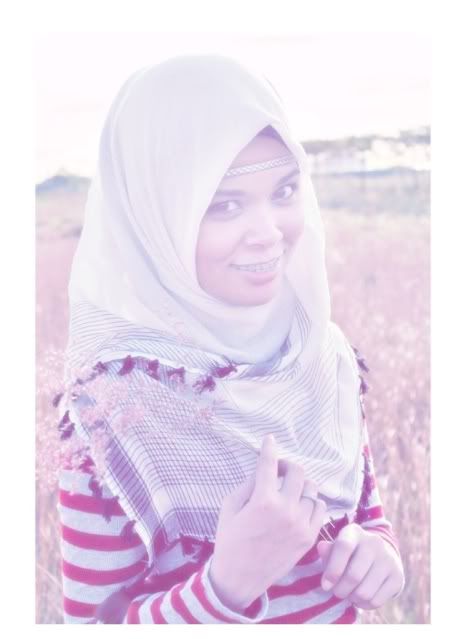 SCHA.
I am one of ALLAH's creation. :)
I am more of the suffer-in-silence type.
One with a tiny chunk of Internet to rant, reminisce and stick random things in.
I listened to this
Tagboard
Feedjit
Archives
//Saturday, June 27, 2009 1:42 AM
Business- http://bemydress.blogspot.com/
check it out gurls! kitorg baru nak start wat business. need ur support.thnx..
Hi, this is Be My Dress boutique's official blog. We're selling dresses, ladies wears and etc. We are trying to improve to gain any other idea with what to put on sales more. By the way, Be My Dress is a company of 3 girls, we are just 20years old and our name is Za, Effa & Kimi. We are happy to listen to your feedback, as we could improve. Soon we'll post all the items that we're going to sell.
For your information, we're dealing business with posting items through air mail and here is the terms and conditions.
-All prices are included with RM6 postage fee (Pos Laju).
*1 to 4 items is RM6 of posting fee.
- Please email us after making the payment.
- Reserving items are only valid for 3 working days.
- Shipping are within Malaysia only.
- Colours of real items may be vary from the images of monitor's screen.
- Items which are sold are not returnable/refundable/exchangeable and cancellations are not allowed too.
- We are not responsible of the damages or losses during shipping.
Labels: http://bemydress.blogspot.com/
//Friday, June 26, 2009 3:18 AM
Hujan
//Thursday, June 25, 2009 2:52 PM
Transformers!! here i come!!
// 2:30 PM
matta
//Saturday, June 20, 2009 2:46 PM
Nikon D-60
//Sunday, June 14, 2009 3:50 PM
A Bad Day (accident)
//Sunday, June 7, 2009 3:33 PM
shopping!
//Saturday, June 6, 2009 12:43 AM
annivesary
//Thursday, June 4, 2009 12:42 AM
I'm bored..
//Wednesday, June 3, 2009 1:03 AM
makan2
//Tuesday, June 2, 2009 11:50 PM
Botanical Garden