The Mind Behind This
| home | facebook | myspace | twitter | formspring |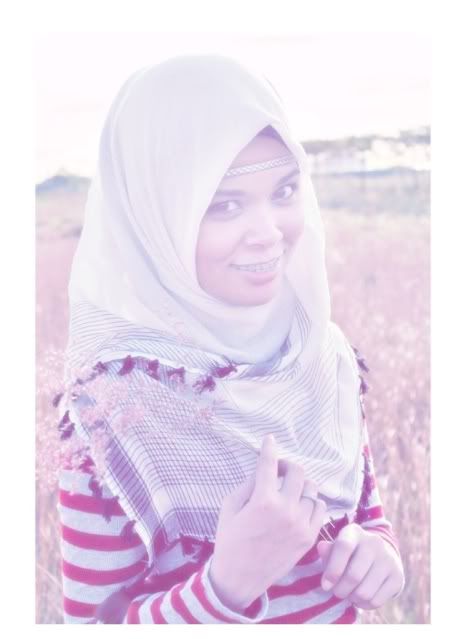 SCHA.
I am one of ALLAH's creation. :)
I am more of the suffer-in-silence type.
One with a tiny chunk of Internet to rant, reminisce and stick random things in.
I listened to this
Tagboard
Feedjit
Archives
//Wednesday, November 10, 2010 1:57 AM
Doa.
Bila ALLAH cepat makbulkan doamu
Maka DIA menyayangimu.
Bila DIA lambat makbulkan doamu
Maka DIA ingin mengujimu.
Bila DIA tidak makbulkan doamu
Maka DIA merancang sesuatu yang lebih baik untukmu.
Oleh itu, sentiasalah bersangka baik pada ALLAH dalam apa juga
keadaan kerana cinta ALLAH itu mendahului kemurkaanNya.


// 1:57 AM
Destroyed.
It's so easy to destroy and condemn the ones you do not understand. Do you ever wonder if it's justifed.....


//Saturday, November 6, 2010 1:50 AM
Mencari hati.
I guess some of us may find it harder to forgive or perhaps i should put it, harder to forget...
ALLAH
gives us hope with
HIS Ar- Rahman Ar- Rahim
,
HE
accepts repentance from those who truly repent and we have no place to judge anyone for truly the difference between one person to the other is taqwa.
"Carilah hatimu sewaktu membaca al-Qur'an, jika kamu tidak temui, maka carilah hatimu ketika mengerjakan solat… seandainya tidak temui juga, carilah hatimu ketika duduk bertafakur mengingati mati, jika tetap gagal menemuinya… berdoalah kepada ALLAH, pintalah hati yang baru…"
"ketahuilah dengan mengingati Allah, hati akan menjadi tenang." (surah ar-Ra'du:28)

Dan ingatlah, hati yang lapang dan tenang bertitik tolak daripada saratnya muatan IMAN.
//Wednesday, November 3, 2010 1:38 AM
Thank you. :)
I'm referring to "screen copy" statement on my tag board. Ermm..oklah kene admit memang ade copy pun one paragraph disane untuk post yg thought unspoken tu. but the rest kopek otak berpandukan buku-buku english dan kamus berkaitan tajuk berkenaan. Ye saye maseh menuntut berkenaan language rujuk kpd buku serta guru guru english. Maaf seandainye ia membuatkan anda berase kurang senang ketika membace nye. Maaf ye. :)