The Mind Behind This
| home | facebook | myspace | twitter | formspring |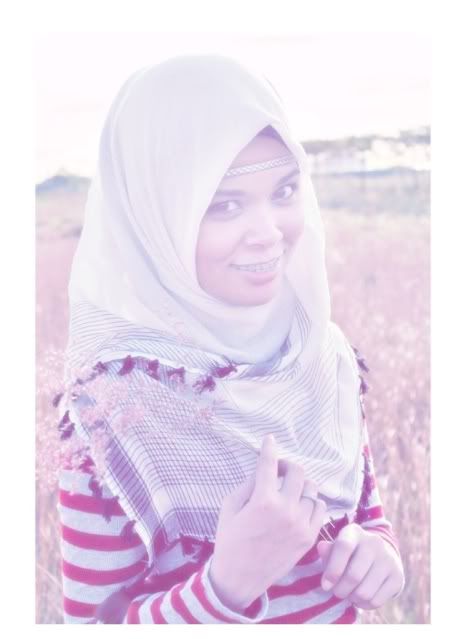 SCHA.
I am one of ALLAH's creation. :)
I am more of the suffer-in-silence type.
One with a tiny chunk of Internet to rant, reminisce and stick random things in.
I listened to this
Tagboard
Feedjit
Archives
//Tuesday, July 28, 2009 11:44 AM
internet broadband
//Monday, July 13, 2009 7:24 PM
kesedaran diri sendiri
// 4:23 PM
obsessed by Mariah Carey
(lyric obsessed by Mariah Carey)
LYRICS
I was like...why are you so obsessed with me?
(So oh ohh, so oh ohh)
Will the real MC please step to the mic?
MC You need a MC, place to be
MC the MC
All up in the blogs
Sayin' we met at the bar
When I don't even know who you are
Sayin' we up in your house
Sayin' I'm up in your car
But you in LA, and but I'm out at Jermaine's
I'm up in the 'A', ya so so lame
And no on here even mentions your name
It must be the weed, it must be the E
'Cause you be poppin', hood, you get it poppin'
Ohh ooh ohh ooh ohh why you so obsessed with me
Boy I want to know, lyin' that you're sexin' me
When everybody knows, it's clear that you're upset with me
Ohh ohh finally found a girl that you couldn't impress
Last man on the earth still couldn't get this
You're delusional, you're delusional
Boy ya losing your mind
It's confusin yo, you're confused you know
Why you wastin' your time
Got you all fired up with ya Napoleon complex
See right through ya like ya bathin' in windex
Ooh Ohh Ohh boy why you so obsessed with me
(So oh ohh, so oh ohh)
And all my ladies sing
(So oh ohh, so oh ohh)
And all my girls sing
Ohh ooh ohh ohh ooh ooh ohh ohh, obsessed
Ohh ooh ohh ohh ooh ooh ohh ohh, obsessed
Ohh ooh ohh ohh ooh ooh ohh ohh, obsessed
Ohh ooh ohh ohh ooh ooh ohh ohh, obsessed
You on your job, you hittin' hard
Ain't gon' feed you, I'mma let you starve
Graspin' for air, I'm ventilation
You out of breath, hope you ain't waitin'
Tellin' the world how much you miss me
But we never were so why you trippin'
You a mom and pop, I'm a corporation
I'm the press conference, you a conversation
Ohh ooh ohh ohh woah woah, why you so obsessed with me
And boy I want to know, lyin' that you're sexin' me
When everybody knows, it's clear that you're upset with me
Ohh ohh finally found a girl that you couldn't impress
Last man on the earth still couldn't get this
You're delusional, you're delusional
Boy ya losing your mind
It's confusin yo, you're confused you know
Why you wastin' your time
Got you all fired up with ya Napoleon complex
See right through ya like ya bathin' in windex
Ooh Ohh Ohh boy why you so obsessed with me
(So oh ohh, so oh ohh)
And all my ladies sing
(So oh ohh, so oh ohh)
And all my girls sing
Ohh ooh ohh ohh ooh ooh ohh ohh, obsessed
Ohh ooh ohh ohh ooh ooh ohh ohh, obsessed
Ohh ooh ohh ohh ooh ooh ohh ohh, obsessed
Ohh ooh ohh ohh ooh ooh ohh ohh, obsessed
Ooh boy why you so obsessed with me
Boy I want to know lyin' that you're sexin' me
When everybody knows it's clear that you're upset with me
Ohh finally found a girl that you couldn't impress
Last man on the earth still couldn't get this
You're delusional, you're delusional
Boy you're losing your mind
It's confusin' yo, you're confused you know
Why you wastin' your time
Labels: p/s: ditujukan khas buat org yg obsess akan bf nye
//Saturday, July 11, 2009 11:22 PM
flyer for BMD
// 10:26 PM
my birthday
// 4:09 PM
EPDT asmgt
// 3:59 PM
entry to KL