The Mind Behind This
| home | facebook | myspace | twitter | formspring |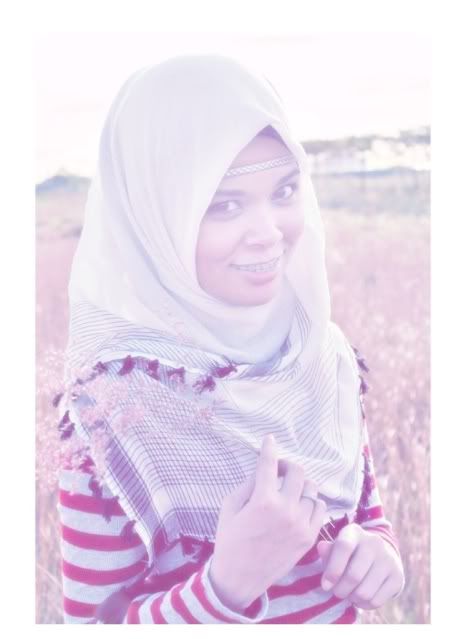 SCHA.
I am one of ALLAH's creation. :)
I am more of the suffer-in-silence type.
One with a tiny chunk of Internet to rant, reminisce and stick random things in.
I listened to this
Tagboard
Feedjit
Archives
//Thursday, January 27, 2011 9:04 PM
Meeting You.
Did you ever stop to think, and forget to start again ?
Half of my heart say yes, I want to meet you, but I can't tell you this. I just have no guts to tell you.
//Wednesday, January 26, 2011 9:11 PM
People.
People prefer palliatives to cures and suggestions to solutions.
People confuse eloquences for honesty and silence for wisdom.
People foolishly adopt religions, blindly form parties. they cease to grow.
People spend their entire energy and time on primitive accumulation of wealth.
People worship money, give them a token they would dance to your tone.
People dislike those who would say No when they say yes!
People who agree with their dogmatism are true friends.
People fear death, yet they never prepare to live in afterlife.
People lament bitterly when love is lost, never have in mind that love comes when it wishes and leaves without warning.
People hate criticism-hence, they die in cowardice.
People tend to believe what they want to believe.
People tend to project their own biases or experiences upon situations.
People tend to generalize from a specific event, people tend to personally involve in the analysis of an issue and tend to let their feelings overcome a sense of objectivity.
People are not good listeners, they hear selectively, often hear what they want to hear.
People are eager to rationalize.
People are often unable to distinguish what is relevant from what is irrelevant.
People are usually unwilling to explore throughly the ramifications of a topic, people tend to over simplify.
People are easily diverted from the specific issue at hand.
People often judge from appearance.
They observe something, misinterpret what they observe, and to make terrible errors in judgement, People often simply don't know what they are talking about, especially in matters of general discussion. They rarely think carefully before they speak, but they allow their feelings, prejudices, biases, dislikes, hopes, and frustrations to supersede careful thinking.
//Sunday, January 23, 2011 3:23 AM
Easy VS Difficult
Assalamualaykum w.b.t
Just a simple reminder to each of us.
Easy is to get a place in someone's address book
Difficult is to get a place in someone's heart
Easy is to judge the mistakes of others
Difficult is to recognize our own mistakes
Easy is to talk without thinking
Difficult is to refrain the tongue
Easy is to hurt someone who loves us
Difficult is to heal the wound
Easy is to forgive others
Difficult is to ask for forgiveness
Easy is to set rules
Dificult is to follow them
Easy is to dream every night
Difficult is to fight for a dream
Easy is to show victory
Difficult is to assume defeat with dignity
Easy is to admire a full moon
Difficult is to see the other side
Easy is to stumble with a stone
Difficult is to get up
Easy is to enjoy life every day
Difficult is to give its real value
Easy is to pray everynight
Difficult is to find God in small things
Easy is to promise something to someone
Difficult is to fulfill that promise
Easy is to say we love
Difficult is to show it everyday
Easy is to criticize others
Difficult is ti improve oneself
Easy is to make mistakes
Difficult is to learn from them
Easy is to weep for a lost love
Difficult is to take care of it so not to lose it
Easy is to think about improving
Difficult is to stop thinking it and put it into action
Easy is to think bad of others
Difficult is to give them the benfit of the doubt
Easy is ti receive
Difficult is to give
Easy is to read this
Difficult to follow

p/s: Okay. I frequently witnesses with my own eyes about muslimah's fashion nowadays. How about wearing legging while covered up your head with hijab ? wearing tight shirts that surely makes them look sexy. or.. how about wearing hijab with huge bonggol unta on top of their head ? lawa ke..? -.-' and...and... lots more I have seen out there. Sorry.. I didn't mean to hurt anyone's feelings here. But its shows that it's already become a trend to everyone. So sorry if I might hurt anyone's feelings here. That's not what I'm intended to say. I just can't helped it.
//Wednesday, January 19, 2011 9:30 PM
Teh Ais
Assalamualaykum w.b.t
Hello readers ! here we meet again. :)

I have meet with this one old man which his age average around 54 years old. He's waiting for his retirement soon. He told me something that I'm quite interested to listened and know more about it.

He says that Life is just like Teh Ais.
And I asked him "What makes you think that way ?"
He replies, "Teh Ais sedap pada mulanya. Cukup lemak dan manisnya. Tapi bila ais dia cair..? Rasanya pun terus tawar dah tak sedap lagi dah".
I asked again, "so, macam mana nak maintain supaya sweet je berterusan..?"
He says that, "bila rasa pun dah tawar mestilah fikirkan sesuatu nak bagi rasa manis balik, tambah gula ke, susu ke.."

Seriously, I'm agree with him. I just love the way he described the facts of life. That's how terms of life cycle. There's happiness and there's painfulness. Believe that obstacles always chasing behind us.
So, if we want our life to stay happy and cheerful, we have to find ways on how to push away all the pain and problems. Try to solve it and think wisely. It's not life if there's no hard time.
Always put a smile on your face behind every tears. Even though you are facing with a lots of problems coming around you. You don't have to tell others because it won't be solved.

That's all for now.
Good night peeps !
Wasalam
:)


//Tuesday, January 18, 2011 8:54 PM
Budak- budak Zaman Sekarang
Assalamualaykum w.b.t

Hello my dear readers. I just want to voiced out what I just heard and experienced for today. What happened with nowadays children ? I mean "BUDAK- BUDAK KECIK" zaman sekarang.

"WTF hang ! hang nak apa ?!" one of them said.

and I asked them. " tolong ulang balik perkataan tu..? ape die ?"

"WTF. tahu ka apa makna dia ?" he replies.

"kau tanye aku tahu ke tak ? kau tu, tahu ke tak maksudnye ape ? bukan main lagi cakap. ingat aku neh ape ! aku lebih tua dari kau. jangan nak cakap sombong sangat eh !". I said to him.

I was shocked at time I heard those children using that word. Are they really understand what it's means ?
Oh pleas.. budak kecik maseh sekolah dah pandai gune ikot sedap cakap je tak tahu pun maksudnye ape. Belagak pandai tapi bodoh. Tak tahu maksud tapi main cakap jek ikot anak tekak kan ! What happen to them ! Astagfirullah alazim..


//Sunday, January 16, 2011 4:10 PM
People Behaviors.
Assalamualaykum w.b.t.
Hi everyone. I just heard one of my friend's stories yesterday that encourages me to write something about people behaviors nowadays. I felt sorry for her. Days by days we can see people keep losing their mind with no civic minded, selfish, act with no respect and no self evaluation onto others. Talking bad thing about others. Spreading rumors behind others. Why all these happened ? I'm getting fed up and pissed off sometimes with facebook nowadays. I kept on seeing people arguing on facebook. It happened almost everyday.
The people who make them fool are looked like ordinary beings. By seeing them nobody can say them that they can make anybody fool. Every body's life is full of these types of examples. Many times we are made fool by people, whom we thought as not capable of doing this. We see huge change in their behavior. They are totally different from the people whom we met first and trusted. They are some one different, whom we are not able to see initially.

Here the question comes in our mind is what has gone wrong. Why we are not able to understand these people? To give the answer to this question is not easy. This depends on the experiences in life and what we have learned. Our life depends on this gained knowledge. What this knowledge told us to believe, we believe that only. Every thing that is different to it doesn't look right to us. We make our guidelines for life depending on this knowledge. What we are not able to see is that knowledge is endless. No body in this world can possess the whole knowledge of world. Our whole life is journey of knowledge.

Here irrespective of our ages, we learn lot of new things. Some people stop learning this knowledge after some age. The reason is everybody grows in different atmosphere. Therefore some people got very challenging and tough situation initially. Which make them more stronger emotional then others. This type of people some times use their knowledge to make fool of others. So, it will be easier for them to win. That's how life shows us.
That's all for now.
Wasalam
//Thursday, January 13, 2011 1:14 AM
Always My Bestfriend.
MIGRAINE MIGRAINE MIGRAINE
MIGRAINE MIGRAINE MIGRAINE
MIGRAINE MIGRAINE MIGRAINE
MIGRAINE MIGRAINE
MIGRAINE
MIGRAINE MIGRAINE
MIGRAINE
MIGRAINE
MIGRAINE
MIGRAINE
Migraine always be my good accompany. Amazingly
he
never lied to me when
he
wanna drop by and greet me with
his
huge headaches surprises. SubhanaALLAH. My head is so heavy can feel like it going to explode. Ya Allah..
//Wednesday, January 12, 2011 9:06 PM
What's up people ?
Assalamualaykum w.b.t

Well hello my dearest readers, how have you guys been ? hope everything going fine to each of us. inshaALLAH. :)

I was supposed to be taking my shower but I wrote this post instead of fb-ing. Nahh. it's only took for a short while. I won't be long.

As usual, I waked up early this morning perform for solat Subuh, taking my shower, brushed my teeth, and out of sudden I realized that my throat was bleeding. I have no idea why.. Is it a normal sore throat infection ? Sudah la migraine, now throat pulak ? Hurmm..

I'm quite tired lately, got back from worked. What a busy life I have been through now. So exhausted sey..
Once I reached home, the first thing I would do is ? pelok cium baby Fariz ! haha I only left house just for couple of hours everyday and I'd already missed this little boy so much. I don't know how to describe it. With looking at his face I can pour some smile on my face. For a minute, I can feel the emptiness are gone. But I know it won't last long.. Can you imagine how my life change when Fariz no longer here. tsk.. :( It would be the same as before missing people that are no longer with us. Feel so alone and boring. craps ! wheres my besties ???! it's alright. I'm going to meet lia soon end of this month ! ;)

Okay then, take care people !
wasalam.
:)


//Friday, January 7, 2011 9:46 PM
What I have been through all these days.
أَعُوْذُ بِكَلِمَاتِ اللهِ التَّامَّاتِ مِنْ غَضَبِهِ وَعِقَابِهِ، وَشَرِّ عِبَادِهِ، وَمِنْ هَمَزَاتِ الشَّيَاطِيْنِ وَأَنْ
يَحْضُرُوْنَ
A'uudzu Bi Kalimaatillaahit Taammaati Min Ghadhabihi, Wa 'Iqoobihi Wa Syarri 'Ibaadihi, Wa Min Hamazaatisy Syayaathiini Wa An Yahdhuruun
Aku berlindung dengan kalimat-kalimat Allah yang sempurna dari Murka-Nya, siksaan-Nya, dari kejahatan hamba-hamba-Nya, dari godaan para syaithan dan dari kedatangan mereka kepadaku.
__________________________________________________________
SubhanaAllah.. I have been through such a terrifying circumstances all these days. Too many things happened after one another. Ya Rob, I'm seek for Your guidance and protection against despair. I seek refuge in Allah from Satan the outcast, from his direct and indirect temptations. Amin yarob balalamin..
//Thursday, January 6, 2011 3:45 AM
Lost and Not Found.
Assalamu alaykum. Here we meet again blog. Having fever and flu but can't shut my eyes tight at the moment.

Something is bothering me and I can't stop thinking about it. But what it really is ? Feeling guilty..? I hardly glance at something nice that people just showed to me. Enough said, "cantek la tu" and continue smiling. Been wondering myself. There is something happening to me here. I caught myself expressionless recently. I always familiar with these kind of expression =.=". Mindless person.. I also have some bad instinct at few things that come over me. I have no idea why and how to cooped with this.

I do talked to my fellows friends like I always did before and we even get more close now, but it seems so terrible when we end up talking about something where they start to asking for my opinions. Been questioned the same things regularly that I don't even have the answers. Until now I still lost..
Terrible which means, I acted like a statue who got no feeling inside. Pardon me..? haha correction, "pretending" like I got no feelings. weird uh ? wondering what to do.

I don't listened and give all my concentration too much every time I heard about my friend's situations lately, mostly through their status update on facebook. I used to motivated them before, I always did, especially regarding their boyfie or what so ever relationship things.
But now ? I'd rather do some silly jokes attempted to make them feel better and start laughing (even though it's not really funny). So that I won't caught myself looked like I am not doing fine neither. Fake huh ? All I do is just..ignored everything that crossed my mind.

I do care for my friends, I love them. But it just that I don't want to put the burden on my shoulder, messed with my own head for thinking too much and get into other's businesses. I'm afraid if any words that comes out from my mouth, won't be accepted or it even might turned out worse and more complicated to them self. Later, we will end up be the bad person to them.

Like people always said, it easier said than done. am I right people ?
We are all adults now, each knows what is the best for us. Its their privacy and we should not get involved. So let them make the decisions. They are better at it.

Hard to explain why. But honestly I do feel worse at so many time. Is this what we called Jealousy ? Perhaps.. Okay, I think I better stop writing now before I go much further and keep mumbling silly things.

Good night peeps.
Wasalam :)


//Wednesday, January 5, 2011 12:50 AM
Lately.
I'm feeling more isolated all the time.
Having trouble sleeping. Yes. still awake till Subuh.
I don't understand with my own feelings.
Indeed, I can't even memorize my own cell phone number which I already use it for 2 months ago.
Cuma ingat number Celcom saja.
Fine ! =.="
Wonder what is actually I am thinking right now.. Entah =.=
Always feel bored =.= Yes. Almost everyday.
Boring. Boring. Boring. =.=
But I enjoyed looking after my niece.
Know what ? He's so cute and handsome even though he still a baby :)
But my sister and my brother in law will soon take him back to Miri. :(
Here come bored again.
Feeling empty and alone. Yes I am now.
But I will definitely sure refusing anything from other's point of mind.
Sorry. I just can't. Stop advising or you soon get tired lecturing me.
Because I will ignore it. I am so sorry.

Headaches. Yes migraine what else. Heard this lots of time kan ?

Hungry. But got no appetite to eat.
Prefer to eat junk foods which is unhealthy diet.

Got no mood for anything. Infect shopping, what girls like the most.
Ya lor. Got no money how to shop kan ?

Feeling indifferent. Yes always.

And. I missed someone so badly. Until it drives me insane.
Hurm..


Okay I'm done. Thank you blog.
//Tuesday, January 4, 2011 10:05 PM
Apabila Sudah Menyampah.
Agak- agak bila cerita
Lagenda Budak Setan
tu nak abes dekat astro ? sesungguhnya saya sudah mula menyampah dengan cerita tu. tak abes abes =.=" tak minat lansung nak tengok ! and even movie pon tak tengok dulu ! haizzzz.. =.=
bosan + annoying = irritating ! pull stop !
sekian terima kaseh.