The Mind Behind This
| home | facebook | myspace | twitter | formspring |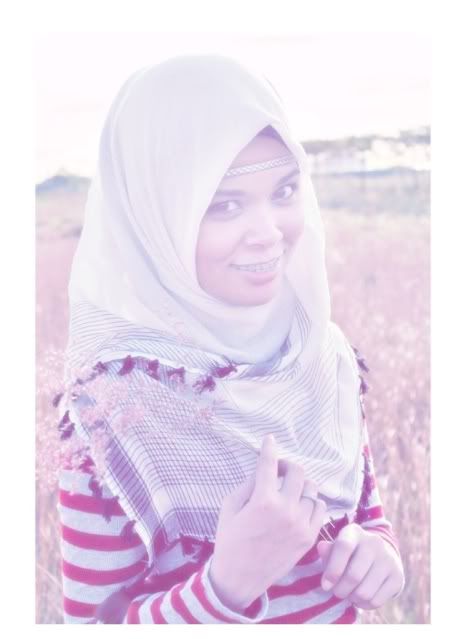 SCHA.
I am one of ALLAH's creation. :)
I am more of the suffer-in-silence type.
One with a tiny chunk of Internet to rant, reminisce and stick random things in.
I listened to this
Tagboard
Feedjit
Archives
//Friday, October 29, 2010 12:08 AM
Reminders for People of Understanding.
Why there reminders for people of understanding ?
Who are these people of understanding ?
the Quran answer these questions very beautifully and precisely. Allah says in surah saad#29.
This is a book (The Quran) which we have sent down to you , full of blessing that they may ponder over its verses , and the people of understanding may remember.
The characteristics of the people of understanding are describe in AZ-Zumar#18
Those who litsen the word of (Good device) and follow the best there of , those are the one whom Allah has guided and those are the people of understanding.
//Friday, October 15, 2010 8:52 PM
Hello blog.
Hello dear readers! how is everyone doing ? me..? so-so.. It's been a while i have neglected my blog since my previous post. Hurm, nothing much I can share with you guys here. Nor good neither bad to write down.
It just a quite silence and I can hear nothing else other than my new old computer, nagging on the floor in pain. Oh no! It obviously shows that he is not doing well enough. haha poor thing..
It's quite sometimes I didn't get to on my laptop since I am pretty tired to switch it on lately after I got back from work. And even my eyes can't catch on it longer like before. Or else I might get dizzy and my eyes sight is getting poor. All looks blurry and pretty welcomed migraine next to be my long lasting partner life almost everyday.
Hurm I just pray that one day this headache will end. Insya ALLAH. may Allah grant my wish. amin..
//Saturday, October 9, 2010 3:20 AM
Thoughts Unspoken.
In everybody's life there comes a phase when everything seems meaningless. It is a phase of depression, when life is thought to be just a drama. Apparently, during this phase we human beings want to wear the mask of pretend showing the world as if nothing is wrong and we take in our stride to please all and sundry. This spurious act makes us cynical, life seems to be futile, and in the process we do not realize that we are losing the real us. We obtain from believing in anything right or wrong, we differ in opinion, become mysterious, start seeing ourselves as the most strange people this planet has ever produced, and compare ourselves with the compulsive tax that is levied on the "society".

Instead of becoming so hollow, why not for sometime we become in a real sense just human beings. Why not reveal to people about our problems. A peg is all that we need. This sharing of experiences and opinions and abiding with it will make us feel less confused and more strong.

The problem with us is that we don't want to open up, we want to lock ourselves in our world of sham imagination. Only talking to people will help us open new horizons and to realize our dreams. We will also get all the answers to all those unsolved questions on our mind. The world and the people will also suddenly become conspicuous. This will mold our real sense of existence with inevitable respect for other's existence as well. We become approachable and achieve a perspective in life.

So, instead of exaggerating your worries, proliferate your dreams and bring meaning to your existence.