The Mind Behind This
| home | facebook | myspace | twitter | formspring |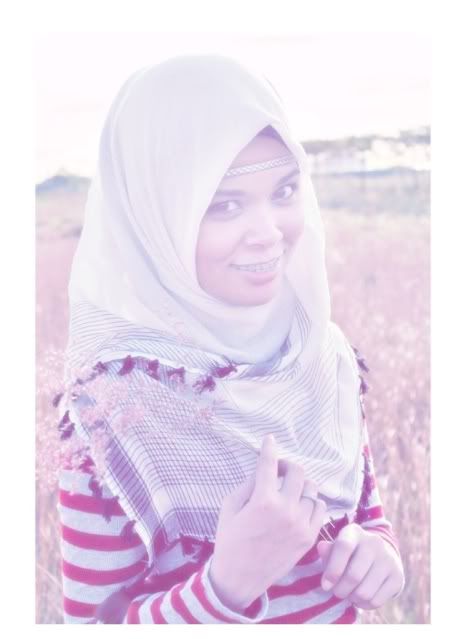 SCHA.
I am one of ALLAH's creation. :)
I am more of the suffer-in-silence type.
One with a tiny chunk of Internet to rant, reminisce and stick random things in.
I listened to this
Tagboard
Feedjit
Archives
//Friday, May 27, 2011 3:56 AM
Do You Know Alphabet ?
(A)ccepts you as you are
(B)elieves in "you"
(C)alls you just to say "HI"
(D)oesn''t give up on you
(E)nvisions the whole of you (even the unfinished parts)
(F)orgives your mistakes
(G)ives unconditionally
(H)elps you
(I)nvites you over
(J)ust "be" with you
(K)eeps you close at heart
(L)oves you for who you are
(M)akes a difference in your life
(N)ever Judges
(O)ffer support
(P)icks you up
(Q)uiets your fears
(R)aises your spirits
(S)ays nice things about you
(T)ells you the truth when you need to hear it
(U)nderstands you
(V)alues you
(W)alks beside you
(X)plains thing you don''t understand
(Y)ells when you won''t listen and
(Z)aps you back to reality
//Monday, May 23, 2011 1:58 AM
Sometimes.
Assalamualaykum w.b.t
Sometimes I run out of words.
Sometimes I find that there is so much happening inside that expression fails me.
At times like these I turn to my little illustrations. I draw and draw and draw, I paint and paint and paint, waiting for inspiration to lift, to carry me to my next destination...
//Thursday, May 12, 2011 1:04 AM
That's When I Thought.
Silence
There is one time when people say
Silence is ignorance
Another people counter
Silence is a bliss
Yet, an observer said
Enjoy the silence
And that's when I thought
We probably keep to ourselves in silence, but in those quiet moment, we're thinking of each other. And in silence, we feel the calmness of our heart, link closer to ALLAH that created us. A joy to embrace, and grace what we're doing on this land for the sake of the future. For ourselves and others.
//Monday, May 9, 2011 1:05 AM
Back With New Sight !
Assalamualaykum w.b.t
Well well well.. Hello peopleeeee ! It's been over a month ! since I last post something in here and I must say I am indeed very excited to jazz it up in here again ! So sorry for the long absence readers..