The Mind Behind This
| home | facebook | myspace | twitter | formspring |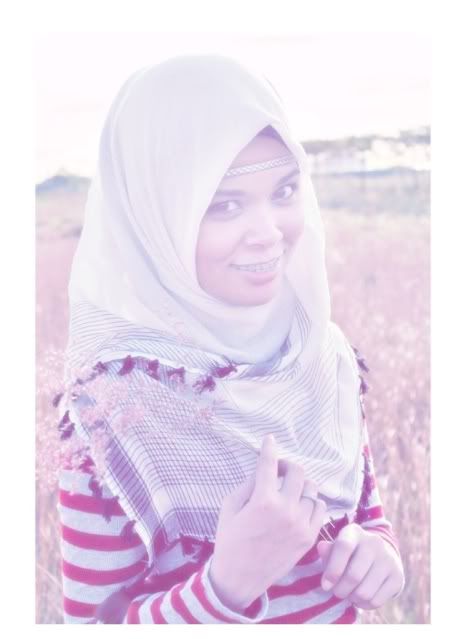 SCHA.
I am one of ALLAH's creation. :)
I am more of the suffer-in-silence type.
One with a tiny chunk of Internet to rant, reminisce and stick random things in.
I listened to this
Tagboard
Feedjit
Archives
//Monday, October 31, 2011 11:44 PM
Untitled.
//Wednesday, October 26, 2011 2:42 PM
What A House!
And so, I just came back home lending a hand for my mother doing some work out side. After we finished working, we go out having our break fast. Later, I said to my mother that I don't want to go back home yet, since I am kindda bored doing nothing at home..
So we decided to go to the new developer residential projects where are available for show units, just to come out with more extra ideas in doing house renovation. We were so fascinates with all the decors, interiors and it did catch our eyes at the first sight. Yah we love to see the decorations and interior designs things so much. Indeed! We did bought a lots of magazines so far and gained so much knowledge, collecting ideas, outrageously most of the time! Haha
Just so you know guys, the price of new residential house projects are getting increase day by day! I am so worried if I might not be able to own a house in few years to come. The tendency of not getting a house in further are high! Nooooooo I want a house! I always wanted to have my own property before I'm reaching 30 years old. And of cause before I'm ready to settle down. I want to make as much as properties I could. Just if I could laa kan.. This is not because I'm a materialistic person, but I am considering myself as an independent woman soon to be. I really want to make it happen. I wish. I don't want to keep depending on others. I have to own everything on my own. You can feel the different between get it by your own self and somebody get it for you. Tak best kan? See.. That's what I mean. Hopefully I can manage to buy a house before getting near to that age!
Personally, I love to have an apartment or condo with some nice cozy environment, an urban concept, with wide glass open windows where you can let the skylight in. So clear, warm and plain! Speechless! Ohhhhh please I'm fallen in love! Hahaha
Here are some pictures I have stole from few website here where I can share with you guys what house I am exactly dreams of. InshaAllah I will own it soon, one fine day. InshaAllah.. Amin.. Pray for me okay! ;)
// 12:35 AM
A Better Life In 100 Ways.
Wow! I just adore this post so much frankly! Such a brilliant advice! So I thought I should share it with all of you up here. Well, enjoy reading! :)

1. Accept Your Mistakes
You're human. We, humans, are making mistakes. Accept what you did wrong and try to do better next time. No need to punish yourself forever. In fact, accepting your mistakes is the only way to make them disappear.

2. Accept Your Friends Mistakes
Maybe you got hurt by somebody. Happens. Just accept it and deal with it. People are making mistakes and if you can accept that for yourself, accept it for your friends too. In the end, all you need from them is their love.



3. Create A New Habit
We're doing a lot of stuff on autopilot. Try to integrate in this category new things you want to attract into your life. Habits are powerful. Harness their energy for your own good. Start by creating a habit in 15 days.



4. Build Self Discipline
Don't wait for other people to impose discipline on you. Start early. Create your own discipline. Although it sounds a little bit harsh, self discipline is a facilitator for many things in your life. It's hard to get but great to have.



5. Make New Friends
Reach out. Don't be afraid. Establish new contacts. The worst thing that may happen to you is to be rejected. Well, if that's the case, move on. The reward of having true, long-lasting friendship is worth all the potential rejection.



6. Get A New Job
Shaking your comfort zone will often create a lot of value in your life. If you're not satisfied with your job, just get a new one. The pitfall of not having money for a limited period of time is temporary, get over it.



7. Start A New Diet
You are, in a vast proportion, what you eat. Trying a new diet would often be the only needed change for a dramatic boost of your health and energy. Don't necessarily have to be raw food, or even vegetarian, whatever works for you.



8. Keep A Journal
Write down you feelings, your ideas, your goals, your activity. Journaling is by far one of the most useful things I've done to change my life for the best. It works in such a silent, yet effective way. All you need is pen and paper.



9. Create And Keep A Morning Phrase
Whatever you say to yourself in the morning, it will most likely come true during the day. Why not taking advantage of it? Create a simple morning phrase and say it to yourself first thing in the morning. Is that simple.



10. Travel Far Away From Your Home
Traveling long distance is incredibly rewarding. It's so exciting and full with unknown events. I only recently started to travel really far away from my home, but I do wonder how could I ever made it until now without this.



11. Learn To Take Risks
Your life may be so boring and fade because… err, you made it like this? When was the last time your tried something really difficult? When was the last time you challenged the odds doing something risky? Do it now.



12. Start Your Own Business
Be your own boss. Work your own hours. I know, it sounds so shallow, for you, who hate your job but still have to stay there because of that mortgage. Well, unless you make the first step, nothing is going to change. That's for sure.



13. Change Your Work Space
Clean up your desk. Re-arrange furniture. Add some color to that space. Make the place where you work really enjoyable. So enjoyable that work there won't be perceived as work anymore. It will be something you love to do.



14. Learn A New Language
Challenge your mind. Constantly. If you're going to do number 10, you're going to learn some new languages too. From my experience, learning a new language is a fantastic mind opener. Sometimes you don't even have to travel there.



15. Find Reasons To Agree
Rather than disagree. We have this mindset of competition which makes constantly arguing over things. Well, stop that. You don't have to force yourself intoagreement, if it's not the case, just trying to find some reasons will be enough.



16. Pay Yourself First
You can't give something if you don't have it. You can't spread light onto others if you don't have light from within. You can't give wealth to others if you don't have it for yourself first. Make yourself a service and pay yourself first.



17. Wake Up Early
This is not a habit, this is a lifestyle. Don't just wake up early without a purpose. Be early. Be there before others. Look for opportunities and embrace them. Waking up early means keeping your eye open to every available opportunity.



18. Train Your Focus
Your focus is in fact your reality. Use it wisely. Train it constantly for it will enhance your reality in ways you never imagined. Keep your focus sharp as a razor blade and be prepared to experience life in fantastic shapes and colors.


19. Be Better, Not Perfect
Striving too much for perfection will ruin your life. It will wipe out all those little imperfections which are making you… human. Being better, on the other side, is rewarding. Look back at the yesterday you and just say: I'm better!



20. Stop Self Sabotage
You'll be surprised by how much of a burden you can be to yourself. You are literallyself sabotaging. Most of the time, unconsciously. If you have a long history of failure behind, that could mean you've become your worst enemy. Stop it.



21. Find Reasons To Love Your Life
Maybe life wasn't fair with you. Yes, I know, I've been there: life is never fair. But it's fantastic. It's unique, unrepeatable, one of a kind, beautiful, simple, challenging, sweet, hard… Just take a step back and find reasons to love your life.



22. Try Something New
Maybe you're sad because you're bored. Have you ever thought about that? Just reach out and try something completely new. Go for a challenge, learn a new sport, pick a different restaurant or go for a comedy movie (if you're the drama type). Justtry it.



23. Avoid Fighting
Fighting is the biggest energy leak of your being. Trying to prove another guy wrong is so against your true nature. You're here to acknowledge life's wonders, not to prove anybody's wrong. They're not wrong, just have different opinions. And that's part of life.



24. Learn To Ignore
I think they should be teaching this one in schools. We're so focused on so many topics and think we have to do so many stuff, that our life is literally clogged with stuff. It's good to do stuff, but learning to ignore stuff is much better.



25. Experiment Gratitude
When was the last time you said "thank you"? With all your heart? Everybody knows that an attitude of gratitude is the key to success, but almost nobody practices it. Well, start by experience gratitude first, and take it from there.



26. Recycle Your Aggression
Don't throw it away, recycle it! Use it for something you really want! Call out those wild forces inside of you and put them to work. Aggression is part of your being, so don't try to reject it, because it will only grow stronger. Recycle your aggression.



27. Release Your Guardians
Don't touch that! Don't eat that! Don't go for that opportunity! Those are the sentences you hear when going for something you really want. Those are yourguardians, your mental constructs made to protect you. Release them, you'll be much better off.



28. Clean Up Your House
It's fun. And it's good for you. Make a habit out of cleaning up your house with joy and happiness. What's outside is a mirror of what's inside. If your house is a mess, probably your internal life is a disaster. Neat that stuff, it's easy.

29. Write A Personal Mission Statement
You're here with a reason. No matter how small you feel now, how insignificant others may made you feel, you have a purpose. Take the time to write your personal mission statement. It will bring light and direction into your life.



30. Dissolve Negative Opinions About Yourself
Whatever you think you may do, it's half of what you can really do. And that's because you have so many negative opinions about yourself. You can solve them. Just accept the fact that you have them and then start working on them.



31. Build Different Skills
Don't stop learning. Don't remain stuck in a single career, it's boring and limiting. Learn different skills, possibly from completely unrelated fields. You never know when life will ask you to use them. Besides, it's a lot of fun.



32. Manage Your Time As You Manage Your Money
Have you ever thought what would be if you would manage your time the same way you manage your money? Just give it a try. See where you spend most of your time, what the return of investment is and how rich are you in time.

Well, there aren't any coincidences, I lied. Everything has a purpose. If you witness something which may seem like a coincidence, then you're very lucky, you just got a sign. Follow it with trust, it will lead you well.



34. Play A Game
Any game. Just play. Like a child. Allow yourself to do something just for fun, without any goals, pressures or deadlines. Will make you understand that everything is a game. Sometimes a little bit harder, but still a game..



35. Forgive Somebody Out Of The Blue
Don't hold that grudge for that past insult. Grudges are heavy and tend to make the take off for a new life a little bit difficult. The longer you hold that grudge, the more difficult the take off will be. Forgiveness will lift you off.



36. Stop Solving The Wrong Problems
You are not here to witness the bad things in your life. Nor the performance in itself. You are here to enjoy a journey. To become aware, To grow. So, stop solving the wrong problem and focus on what really matters.



37. Make Peace With An Old Enemy
That's more than forgiveness, that's the actual process of reversing a situation. Make peace with somebody. Turn it into your friend. I'm not saying this is easy, I know it first hand. But I also know it works. Enemies count down, friends count up.



38. Make A Promise To A Close Person And Keep It
It doesn't have to be something big. It doesn't have to be for someone special. It doesn't have to be difficult also. But it has to be a commitment to somebody. Just reach out, make a promise, keep it and then enjoy the feeling after.



39. Break Up With A Person You Don't Really Like
Maybe you're friend with somebody just by habit, chemistry being dead for a long time now. Just break it up. Tell him. Ok, let's unfriend us, this will not work. It will bring up something you thought you lost it long ago: courage.



40. Get A Thing You Wanted For A Long Time
But you didn't had time or money to get it. Just go out and get it. Not only it will boost your self-respect, but it will also free your desire channel, which may be a little bit clogged by having one and only one desire for such a long time.



41. Stop Being Judgmental
With others AND with you. Excessive criticism will kill your enthusiasm. And if you think this post is something you shouldn't read in the first place, then, my friend, you really are judgmental. Lighten up. Accept life as it is.



42. Change Your Wardrobe
You don't know how much are you tied to what you wear. If you're on the gray loving side, put some color in your clothes. If you're on the black and white, try some gradients. Of course, your clothes are not you. Hence, they're so easy to change, right?



43. Smile At Least 10 Times A Day
And I mean it, start to count that. Smiling is a sign of honesty and power. Everybody can cry over a disaster but only the most powerful can take bitterness with a smile. Exercise that power. And then try to go for 20 times a day.



44. Burn Some Old Memories
Maybe the notebook from your 7th grade? Maybe the teenage dumb poetry you wrote? Whatever it might be, break up. It might be difficult, but it might also be a sign that you're so attached to the past that you can't advance in your life anymore.



45. Plant A Tree
Or take care of a flower. Do it for at least several months. It will give you a sense of potential. Seeing that tree or that flower growing will make your self-confidence go up. If a flower can make it, why can't I? Of course you can, now do it!



46. Move To Another Town Or Country
Maybe it's time to change the environment? Take the plunge, move over. Pick another town or even another country. Like all the good stuff, it might be pretty difficult in the beginning, but you can bet it would shake everything really good!



47. Write A Thank You Letter
You can send it or not, the real catch is to write it. Pick someone who helped you in the past. Start writing the letter and say everything you want to say to that person. It will make you understand what are you really grateful for in your life.

48. Say Something Nice To Somebody
Just like that. Out of the blue. Pick an unknown person and say something nice. After the initial surprise you'll be amazed by the unmasked joy and gratitude they're expressing. Admit it: you would like that too, isn't it?



49. Say Something Nice To You
Okay, but if nobody is telling you nice things, why not start this yourself? Do it in whatever form you think it's appropriate: send yourself emails, write in your calendar or leave yourself nice postits on the desk. With something nice just for you.
//Monday, October 24, 2011 11:24 PM
Monday 10:30 PM

Assalamualaykum w.b.t

Well, I am sitting here in front of the computer since an hour ago. Still, nothing specific comes to my mind. I do not know what to write instead. I thought of closing it down and go to sleep. Then I thought of writing on nothing.

I had a dreams last night. A terrible dreams I can say. I do not know how to start and why I had that kind of dreams. I dreamed I had nothing at all, nothing but only me. I walked and walked until I lost and didn't know where my foot brings me to. I was scared. I was all alone. Sometimes, I do wonder if that really happen now, how do I live?

Perhaps, after a hundred years from now, there is be no me. There is no writing left, whatever I have done would be forgotten by me and the world. There will be no more thought and no more wistful thinking. There will be no more desire and no more consciousness. I am living on this illusion, this mirage of a life.

Yes, that's how life shows. Between the realities and illusions.
Good night to all of you.
//Monday, October 17, 2011 1:14 AM
I Do A Lot Of Thinking Before I Go To Sleep.
I play senses in my head.
I practice the things I want to say.
I have endless "What IFs".
I make plans for the next day.
I think of all the people I miss.
I think of all the ones I hate.
I ask myself a lot of questions.
//Friday, October 14, 2011 10:50 PM
Difference Between Someone You Love And Someone You Like.
In front of the person you love, your heart beats faster
But in front of the person you like, you get happy
In front of the person you love, winter seems like spring
But in front of the person you like, winter is just beautiful winter
If you look into the eyes of the one you love, you blush
But if you look into the eyes of the one you like, you smile
In front of the person you love, you cant say everything on your mind
But in front of the person you like, you can
In front of the person you love, you tend to get shy
But in front of the person you like you can show your own self
You cant look straight into the eyes if the one you love
But you can always smile into the eyes of the one you like
When the one you love is crying, you cry with them
But when the one you like is crying, you end up comforting
The feeling of love starts from the eye
But the feeling of like starts from the ear
So of you stop likng a person you used to like all you need to do is cover up your eyes
But if you try to close your eyes, love turns into a drop of tear and remains in your heart forever.....
Time flies so fast.. 6 years feels like just a minute when the first time she saw those eyes.. But it only lead herself wrong until she end up living as a lame girl who spend her whole life seeking for the one who dumped her to love her back just like he did before..
But we doesn't know what God has planned for us.. God knows well.. When she realized that she has been treated her self badly, she has made the wrong choice. And now she started to open her eyes back and ready to move on with her life, open her heart to love again. She lost control of herself until the man who came for her last 3 years ago always crossed her mind and appears in her dreams.. The memories keep haunt her where ever she go. She keep wondering herself and couldn't stop questioning where is he now? She couldn't find him anymore.. She always pray that one fine day she will get to meet him again. And only now, she started to believe that she's already in love with that man since the first time they know each other.. Tears running down trough her face..
// 3:29 AM
Untitled.
There's a possibility
There's a possibility
All that I had was all I gon' get
There's a possibility
There's a possibility
All I gon get is gone with your step
So tell me when you hear my heart stop,
You're the only who knows
Tell me when you hear my silence
There's a possibility
I wouldn't know
Know that when you leave
Know that when you leave
By blood and by mean
You walk like a thieve
By blood and by mean
I fall when you leave
So tell me when you hear my heart stop,
You're the only who knows
Tell me when you hear my silence
There's a possibility
I wouldn't know
Tell me when my sigh is over
You're the reason why I'm close
Tell me if you hear me falling
There's a possibility
It wouldn't show
By blood and by mean
I fall when you leave
By blood and by mean
I follow your lead
//Thursday, October 13, 2011 11:59 PM
I Am Changing! HAHA
Assalamualaykum w.b.t
Well, I am changing. I can feels that inside me are so completely different now. There just so many things that I used to hate freakingly are getting near to me and become one of my first row of obsessions. As you know I'm going to be 23 years old by next year. Getting older and older each years to come.
Anyway hello peeps! How you guys been up to lately? Hope everything fine. :) Okay personally I have no idea what I'm going to write right now. I have nothing inside my mind. It's completely empty. So the storyline of this post might sound a little bit so random things. Hahaha! But I don't really mind it because it's been ages! since I last post anything up here. And, sometimes I did thought like wanted to stop blogging and end this since i don't have anything interesting to share with all the readers. Part from that, I'm some kind of lazy to updates. Heee :P I bet you guys did think this blog was so boring right? I guess me too as well. Hurmm. Hehe
Okay, actually I am getting obsessed with Twilight so much recently! I can't believe it! Seriouslyyyy don't bluff! Hahaha! I used to hate it so much before. I remember last time I went to see the movie with my friends. I have never missed any series starting from twilight saga, new moon, until eclipse came out. But unfortunately I don't get Twilight fun until I falls asleep while the movie was on the screen. Hahahaha! Teroknya saya!! I found that the movie was so freaking bored and it's only makes me wants to sleep so much. Hahaha!
But now? I don't know what is really happening to me and why I was like damn! this movie was awesome! I keep on watching all the series all over again and again. I can say I am so addicted to it. Feels like I am fallen in love with that vampire too! Hahaha! Silly me..
However, I'm going to watch new moon again to night. Heee.. Good night you guys!
Have a beautiful dreams!
Take care.
Wasalam.
:)
//Tuesday, October 11, 2011 2:08 AM
2:08AM
I dreamed I was missing
You were so scared
But no one would listen
'Cause no one else cared
After my dreaming
I woke with this fear
What am I leaving
When I'm done here?
So if you're asking me
I want you to know
[Chorus]
When my time comes
Forget the wrong that I've done
Help me leave behind some
Reasons to be missed
And don't resent me
And when you're feeling empty
Keep me in your memory
Leave out all the rest
Leave out all the rest
Don't be afraid
I've taken my beating
I've shared what I've made
I'm strong on the surface
Not all the way through
I've never been perfect
But neither have you
So if you're asking me
I want you to know
[Chorus]
When my time comes
Forget the wrong that I've done
Help me leave behind some
Reasons to be missed
Don't resent me
And when you're feeling empty
Keep me in your memory
Leave out all the rest
Leave out all the rest
Forgetting all the hurt inside
You've learned to hide so well
Pretending someone else can come
And save me from myself
I can't be who you are
[Chorus]
When my time comes
Forget the wrong that I've done
Help me leave behind some
Reasons to be missed
Don't resent me
And when you're feeling empty
Keep me in your memory
Leave out all the rest
Leave out all the rest
Forgetting all the hurt inside
You've learned to hide so well
Pretending someone else can come
And save me from myself
I can't be who you are
I can't be who you are
//Saturday, October 8, 2011 2:22 AM
Untitled.
"I told myself i won't miss you, but I remember.. what it feels like beside you.."
Better Than Me by Hinder
//Thursday, October 6, 2011 10:31 PM
Untitled.
"I never really wanted you to see
The screwed up side of me that I keep
Locked inside of me so deep
It always seems to get to me
I never really wanted you to go
So many things you should have known
I guess for me theres just no hope
I never meant to be so cold.."
- Cold by Crossfade
"This world will never be
What I expected
And if I don't belong
Who would have guessed it
I will not leave alone
Everything that I own
To make you feel like it's not too late
It's never too late
Even if I say
It'll be alright
Still I hear you say
You want to end your life
Now and again we try
To just stay alive
Maybe we'll turn it all around
'Cause it's not too late
It's never too late.."
- Never Too Late by Three Days Grace
I keep playing same songs over and over again this whole day. Indeed, the words bring me back to everything I used to feel..
//Wednesday, October 5, 2011 11:02 PM
Yang Sepuluh Itu InshaAllah. :)
10 Surah dapat Menghalang daripada 10 ujian Besar Allah
1- Surah Al-Fatihah dapat memadam kemurkaan Allah SWT.
2- Surah Yasin dapat menghilangkan rasa dahaga atau kehausan pada hari Kiamat.
3- Surah Dukhan dapat membantu kita ketika menghadapi ujian Allah SWT pada hari kiamat.
4- Surah Al-Waqiah dapat melindungi kita daripada ditimpa kesusahan atau fakir.
5- Surah Al-Mulk dapat meringankan azab di dalam kubur.
6- Surah Al-Kauthar dapat merelaikan segala perbalahan.
7- Surah Al-Kafirun dapat menghalang kita daripada menjadi kafir ketika menghadapi kematian.
8- Surah Al-Ikhlas dapat melindungi kita daripada menjadi golongan munafiq.
9- Surah Al-Falq dapat menghapuskan perasaan hasad dengki.
10- Surah An-Nas dapat melindungi kita daripada ditimpa penyakit was-was.
Semoga dapat menjadi amalan kita semua..
//Tuesday, October 4, 2011 6:33 PM
If.
If you can keep your head when all about you
Are losing theirs and blaming it on you;
If you can trust yourself when all men doubt you,
But make allowance for their doubting too;
If you can wait and not be tired by waiting,
Or, being lied about, don't deal in lies,
Or, being hated, don't give way to hating,
And yet don't look too good, nor talk too wise;
If you can dream - and not make dreams your master;
If you can think - and not make thoughts your aim;
If you can meet with triumph and disaster
And treat those two imposters just the same;
If you can bear to hear the truth you've spoken
Twisted by knaves to make a trap for fools,
Or watch the things you gave your life to broken,
And stoop and build 'em up with wornout tools;
If you can make one heap of all your winnings
And risk it on one turn of pitch-and-toss,
And lose, and start again at your beginnings
And never breath a word about your loss;
If you can force your heart and nerve and sinew
To serve your turn long after they are gone,
And so hold on when there is nothing in you
Except the Will which says to them: "Hold on";
If you can talk with crowds and keep your virtue,
Or walk with kings - nor lose the common touch;
If neither foes nor loving friends can hurt you;
If all men count with you, but none too much;
If you can fill the unforgiving minute
With sixty seconds' worth of distance run -
Yours is the Earth and everything that's in it,
And - which is more - you'll be a Man my son!