The Mind Behind This
| home | facebook | myspace | twitter | formspring |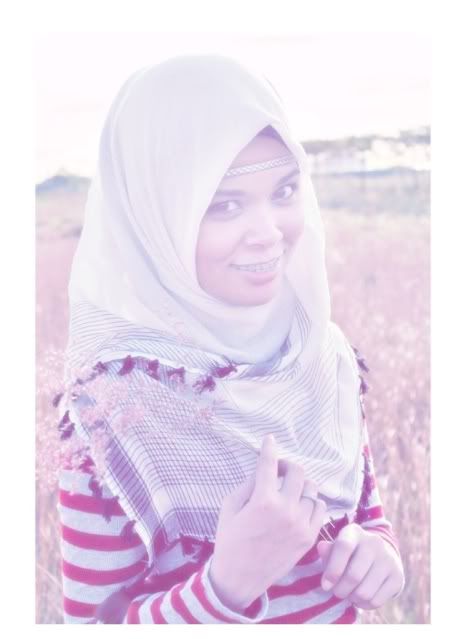 SCHA.
I am one of ALLAH's creation. :)
I am more of the suffer-in-silence type.
One with a tiny chunk of Internet to rant, reminisce and stick random things in.
I listened to this
Tagboard
Feedjit
Archives
//Friday, October 30, 2009 4:45 AM
Bottom of my heart
Salam. Hello guys. At this hour people already having their wonderful sleep mimpi yg indah2.. but not me.. This whole week effa like suffering insomia again! OMG... damn sickening.. Difficult for me to get a nice sleep. Maybe becoz effa banyak sgt berfikir and yes it is! It's keep bothering me all the time.. I can't rest in peace.. I can't even concentrate on everything i do. Aite now pun mcm nak migrain.. I don't know how long I can stay hang on like this.
As human, as a girl, to me this is the biggest problem I ever face. And I deal with it. It's the hardest thing to do and i can't hang on living like this. People may think im a strong girl. sy fun, easy going person, xmatang and i can deal with this easily and i always look fine and happy in front others. But only God knows what im going thru now. We can say things that help to ease the pain. I reli appreciate what my frens told me. I really do, thanks tapi selalunya its easier said than done.
We plan, We hope, we pray but it still His call. kalau Dia dah tentukan mcmtu, macamtu lah jadinya. We only can pray and tried our best, dont give up and give the hardest to fight for what we want but things don't always turn out the way we want. Aite? So kita telan lah walau sakit mcm mana pun. Sy ada bahagian sy, dia ada bahagian dia.
Im dealing with it now. Its time, my time. Effa terpaksa deal dengan so many terrible things now and theres no way to escape from it. I reli hope that it happened for good. Sy kurang bernasib baik, bila benda ni berlaku jugak ke atas sy. its sad. really sad. I just need some time and space to refresh my mind. We forgive and forget, no hatred, suci dan clean our mind and be somebody new. Its part of life, a process that can better ourselves, and make us stronger.
Thats all for now.
Thanks for reading.
Take care.
Love u guys.
:)
Labels: him