The Mind Behind This
| home | facebook | myspace | twitter | formspring |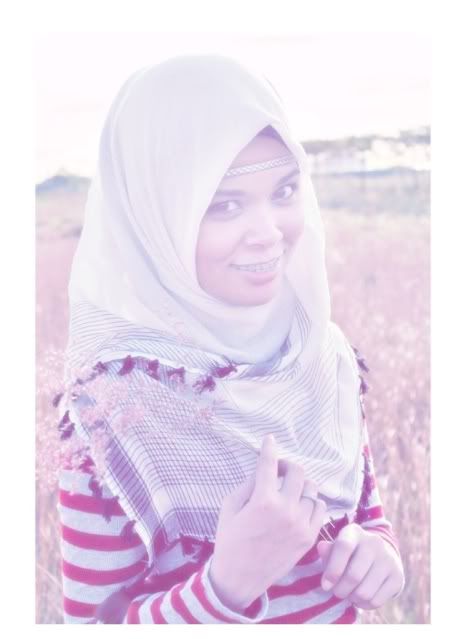 SCHA.
I am one of ALLAH's creation. :)
I am more of the suffer-in-silence type.
One with a tiny chunk of Internet to rant, reminisce and stick random things in.
I listened to this
Tagboard
Feedjit
Archives
//Wednesday, October 21, 2009 11:07 PM
Crisis
Oh God.... Ya Allah.. why i have this such a bad feeling.. I couldn't help myself.. I tried to against this feeling.. 4 months lately.. Everything is just a mess.. Selalu sgt ada misunderstanding, fight dlm diam.. But both side just kept quite without telling the truth what we act felt inside. Like there's no solution to this problem anymore. It's not that i don't want to be frank with u and tell all i feel inside.. But i can't.. I afraid if something bad may happen next.. I really need to avoid any argument from now.. i can't stand it.. I'm stress out.. That's why i refuse to explain clearly about this matter toward u.. I really don't know what to do now..
I'm totally lost..

What should i do now...The thing is lately aku selalu sgt terasa..kecik hati..
I'm not asking people to feel sorry for me.. but be more realistic.. Aku rindu masa dulu..
terlalu..
People will changed and can't stay the same way.. Time will definitely make people be more mature and fair to everyone.. So plz understand me.. There's so many problems comes out and i can't hang on any longer..
Am i such a bad person?
Am i too egoist?
Too hypocrite?
Selfish?
What should i do to stand this relationship.. Aku dah cuba rendah kn ego aku but nothing change.. I have tried so hard that i could to understand but thing become even more worst.. I don't have any strength to face it.. Ya Allah..permudahankanlah jalan hidup aku..
Labels: him