The Mind Behind This
| home | facebook | myspace | twitter | formspring |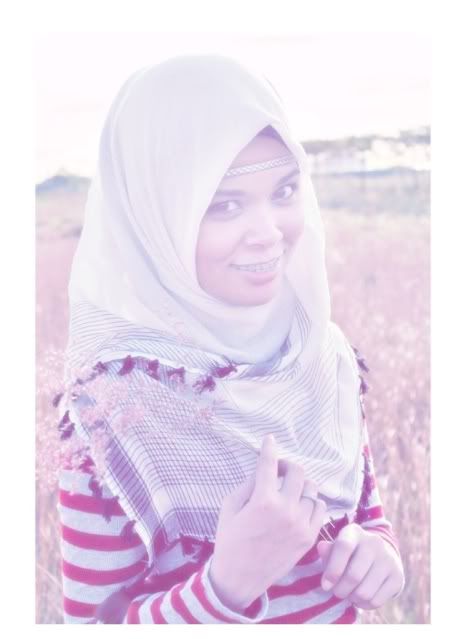 SCHA.
I am one of ALLAH's creation. :)
I am more of the suffer-in-silence type.
One with a tiny chunk of Internet to rant, reminisce and stick random things in.
I listened to this
Tagboard
Feedjit
Archives
//Thursday, December 3, 2009 5:01 AM
kawan²
Hello guys! Gud morning! Its about 3.30am aite now effa started nak berblogging sebentar. Nothing much yg effa nak update pun.. Here got few pictures yg effa pick randomly dari semua.. First of all effa just nak featured my frens here. Effa sempat buat editing cket pada gambar2 ni.. Hope u guys like it! Enjoy urself! ;)
Za Zalea! also known as ebi eya.. Sgt comel orgnya! Used to lepak rmh eya last time.. Call her mother "mak"also hehehe.. At first kenal eya kt college nie ingat lg both mcm xfrenly sgt. N then after dah kenal..fuhhhh gile2 same kepala jek! hehe. Happening sggggttt!! Effa ingat lg last time kita g exhibition ada mcik tu kata kite kembar n ada pulak yg confused which one is effa n which one is eya.. haha funny! what ever it is...i love u babe!
Kimi
Kimi!!! has been called as kimi becoz of shes like eating ais cream yg namanya kimi! hehehe.. There she is.... sgt cool! sporting! happening! beshhh sgtttt! nak diajak ngumpat sume gerenti bolehnya lah! hahaha. But dun u ever make her mad...im scared! hehe.. A gud listener n always put herself in our situation.. Start kenal kimi since first sem lg..but xclose sgt mcm skrg la.. Remember last time our trip to kl? damn miss dat moment! bile bole g buat trip lg ek.. hurmm.. love u kim! =)
Fazrina
N now my little sister fazrina yg semakin besarrrrrrr...also known as ina! pandai dah skrg merepek sume bg la kt die.. dulu innocent bukan main.. hahahaha.. sape la yg ajar kn.. Always be there whenever i need her help.. Xkira masa.. sometimes g college together with her.. thnx my dear.. Luv ya hun! ;)
Annas
Mr annasan plus raizo plus superman! (extra marks for this k..) hehehe. Such a sweet guy n protective too! nnnnn always driving recklessly! ske drive laju2..(same goes with me la..) challenge siapa sampai dulu! haizz.. next time let annas win laa.. Worried if anything happen or accident mcm effa pulak.. risau..effa sudah merasainya..trauma! One more thing..effa always asked him for chewing gum! hehe.. Thnx iye! wink~
Azam
Ajam! jauhhh lg dah nmpk rambut die dulu.. hihihi.. =P sgt sportinggg sembang bukan2.. mmg ajamm aa tuuu..hahaha! Always jd mangse effa nak carik pasal.. tarik rambut pijak kasut..hehehe.. Sorry iye! Suke pow mcd eventhough effa thu mmg tak akan dapat. Hahaha! Selalu kena marah ngn eya sbb xbuat asgmt kasi siap! hahaha..poor thing.. =D
Shazril Irwan or...also known as mr caen! among all hes the older ..but sama kepala je gile2 jugak.. funny! suke make jokes.. mmg best lepak together. Im going to featured his gf here also. Lynda! both cute! selalu outing together. besttt! =)
___________________________________________________________
Finally.....im done! finished at 5.00am..
Full of satisfaction! LOL!
Go to sleep effa!!!
Last but not least, I love u guys a loooottt!
Take care.
=)
Labels: frens