The Mind Behind This
| home | facebook | myspace | twitter | formspring |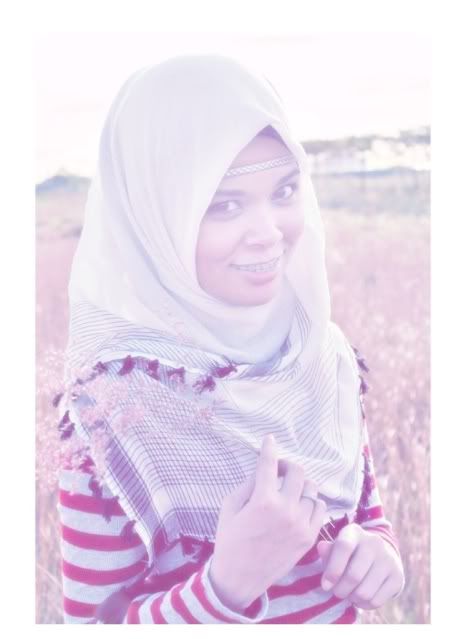 SCHA.
I am one of ALLAH's creation. :)
I am more of the suffer-in-silence type.
One with a tiny chunk of Internet to rant, reminisce and stick random things in.
I listened to this
Tagboard
Feedjit
Archives
//Thursday, December 3, 2009 10:09 PM
Sony PSP!
Arghhhh!! I want this thing damn much!! When can i own this psp! My saving still not enuf to buy this! I want thisssssssssssssss!but yg disappointed nya games xboleh hack.. aiyooo.. xbest2! beli psp 3000 jelah! =P
Here is some info about sony psp:

16GB PSP®GO (Black)
Smallest, lightest PSP™, weighing in at just 158g. Boasting all of the PSP's best features, with 16GB built-in memory, Bluetooth 2.0 wireless technology and a M2 Memory Stick Slot now added to the mix to compliment the great features that PSP™ fans love.

• 16GB built-in Flash Memory
• Sleek new design with sliding screen
• 3.8" widescreen LCD display with improved colour gamut
• Integrated Wireless 802.11b
• Bluetooth 2.0 compatibility
• M2 Memory Stick slot


Standard Retail Price:
RM 1,099.00 *

With built in Wi-Fi and Wireless Internet connection you can stay in touch with friends, watch your favourite TV shows and music videos, plus a whole lot more with PSP and PSPgo.


Remote Play
Using built in Wi-Fi and Wireless Internet connection from anywhere in the world Remote Play allows you to control and access content on PlayStation 3 with your PSP or PSPgo.
Using the Remote Play feature, you can switch on your PlayStation 3 from wherever you are, provided you have access to a Wireless connection and access photos, music and video files stored on your PS3 system's Hard Disk Drive. For TV fans, Remote Play also works with PlayTV, a peripheral and service that lets you watch, pause and record live TV from a huge range of free channels using your PlayStation 3.
Seamless PSP connectivity allows you to set recordings, and watch live and recorded TV programmes remotely on your PSP. Remote Play also works with VidZone, a free music streaming service packed with thousands of music videos from every genre; so wherever you are, you can take your favourite shows and music videos with you!
Skype™
Want to stay connected with friends wherever you are in the world? With Skype on your PSP you can do just that by making
free unlimited voice calls
to anyone else using Skype. You can also use Skype to make
great value calls
to landlines and mobiles using Skype Credit; or with a Skype subscription you can make
unlimited calls*
to landlines (and even mobiles in some countries). Stay in touch with everyone the easy way with PSP and Skype.
Bluetooth
For the first time on a PlayStation handheld, PSPgo features Bluetooth which allows you to connect your PSPgo to standard Bluetooth headsets and other Bluetooth devices. This means you can communicate with players across the world over using any Bluetooth device, as well as enabling you to connect to the Internet using a Bluetooth enabled mobile phone.
If you use this feature to connect your PSPgo to the Internet, you may be charged for fees related to the Internet usage or connection, so it's best to check your service provider's rate plan charges in advance.
Labels: sony psp