The Mind Behind This
| home | facebook | myspace | twitter | formspring |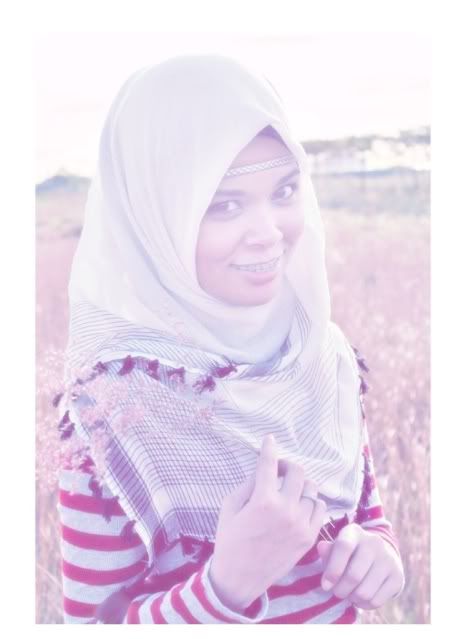 SCHA.
I am one of ALLAH's creation. :)
I am more of the suffer-in-silence type.
One with a tiny chunk of Internet to rant, reminisce and stick random things in.
I listened to this
Tagboard
Feedjit
Archives
//Friday, January 15, 2010 12:55 AM
Fast Update
Heyyho everyone!


Project


Salam. I got sooo many works that i need to settle now. Recently, i have made a payment for my nc paper. I have two nc for my project which is i need to submit on this coming February. At first i am quite tension and i can't even stop crying because i was too scared to get in that situation. I was afraid that time if i can't make it well for my project submission. I am so in trouble now! Yeaa..i know its my mistakes and I'm not going to blame anyone because i'm the one who always take for granted on everything i do. Oh my..i am so sorry.. I just can't handle everything in a good way since i am facing with too many difficulties in my life. Such a horrible life i gone through.. I know theres a lot of people out there who facing even more worse problems than me. But i just can't pretend like everything fine.. The truth is, i am
not fine
at all now..
About my project? hurmm.. I'm just afraid if i can't make it well and submit it on time. My confident level is up and down. But then, after i take a look at other student subject registration paper.. I felt so released! I can't imagine how huge trouble their facing now. I can't believe it.
Thank God.. And Alhamdulillah mine is not that hard for me to carry. I started to think positive. Yes! I can do it! I can finish it! Yesss absolutely yes!!
Oh! one more thing..as i mentioned in my previous post about my practical period..?
I have delay it.. I guess i can't go for practical all alone by myself. I need my other colleague while perform for practical. At least i don't feel like stranger sitting next to other experience workers there. :)
Besides, I can't earn some money while waiting for them. So it will be easier for me to support for my own needs. And......get a new hand phone also! A Blackberry all i wanted so muchhh for all this while..
I am going to find for a job in this 6 months while waiting for others. And after that i am going to KL and complete my practical over there. Yes..i am going! Hope everything goes according to what i planned.
InsyaAllah.. God willing..
about my teeth braces and so on..I'll update it later oke.

:)

Thats all for now.
Take care everyone.
:)