The Mind Behind This
| home | facebook | myspace | twitter | formspring |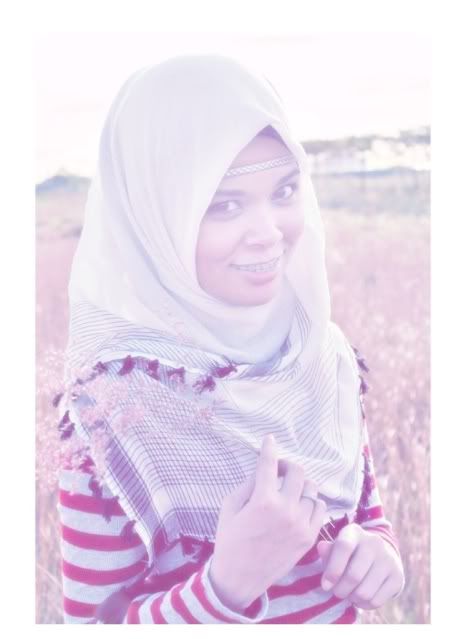 SCHA.
I am one of ALLAH's creation. :)
I am more of the suffer-in-silence type.
One with a tiny chunk of Internet to rant, reminisce and stick random things in.
I listened to this
Tagboard
Feedjit
Archives
//Thursday, January 21, 2010 10:32 PM
I don't want to talk about it.
Salam and hello everyone. It's been a while i haven't update my blog since i have been very busy this week searching for my maroon paper with roses texture, it is actually an implementation for my DCG final project presentation later. I have search for it everywhere but i still can't find it. It's very disappointing. What else..? Oh yeaa..i am now wearing my braces and still i can't get used of it yet. I can't even eat hard food since my teeth feel so
nilu
and it was very painful! I can't even bite anything. Maybe it will take time. What can i say.. i need to stand this pain. This is just temporary. :)
First and foremost, my head was hit by a question. I am quite surprised lately when i looked at
others attitude change in a split of time
. Why they need to be so
desperate?
I am just wondering myself.. Some part of it, a men i thought i ever known for all this while, became so desperate looking for his new girlfriend here and there without even care of anything else, there's no need to get to know her first and her behavior or what. What sort of man are you actually? a
"tangkap muat"
guy i think... I know..i don't have right to get involve in your personal matters but i felt so sad when i see one man increasingly changed too fast.. It sad. So sad. It seems like i don't know who you are now. You are a real stranger to me now. Its truth that very hurts. We humans are never content with what we have aren't we? Admit it you people. You too felt the same way don't you? We try to be good and thankful for what we have but one of the seven deadly sins never seems let us off its hooks. Driven by the greed, we crave for more and more though we already have what we need. What we owned never seems to be able to satisfy our desire. Don't you realize that you need more time to
learn about others, especially a girl?
Right now, i don't feel that good. I tried to build up my self-esteem but every time i did, it never seems to be enough and there are always things trying to break it into piece and see it fall in an avalanche. Damn i am tired. I want a lot of things right now but every time i'm captivated by that ruthless desire, i'll picture the sad faces of my family who would be very disappointed to see me acting like such a looser.
Remember..God gives us only what we need, not what we want.
Simple words of wisdom from me here.
Some are made by me but some of them were taken from other author.
i am not reckless.


I am just jumping off buildings with my arms out like wings and listing my sins instead of taking square roots. I am just lying with my eyes closed and laughing when i'm angry. And someday i will be spitting up fire and crushing fireflies and leaping into piles of corpses. someday i will be breaking my bones and splintering the strings in the pathetic rhythm and snapping my heart with an axe to see what color it is. But until that day, i am not reckless.
i am not hurting.


I am just crushing glass with the blade of my thumb and putting my hand in the fireplace and inhaling the smell of burning flesh. I am just floating down the river and swallowing capsules and trying to fit in.
and someday i will be running off rooftops and eating staples and pruning briars with my bare hands. Someday i will be crashing into closed doors and putting aspirin into yoghurt and drinking cups of arsenic.
But until that day, i am not hurting. -its a literature of a life stories of one author.
i do not miss you.


I am just can't get you out of my mind. I am just throwing those memories wishing wells and whispering your name on and naming stars after you so i have someone to talk to. And someday i will be drawing hearts smile for you. Someday i will be planting you flowers and making you graves and crying into cups of tea because my heart hurts. But until that day, i do not miss you.
i am not lost.


i am just banging on the window and throwing my eyes to see the view and whimpering for help. I am just clawing at the walls and not recognizing my face and running away from something i never had. Someday i will be throwing up in trash like throwing away my life. But until that day, i am not lost.
The truth will speak for itself.
So, be true as it is the only tool to be you.
Take care everyone.
Love ya.
:)