The Mind Behind This
| home | facebook | myspace | twitter | formspring |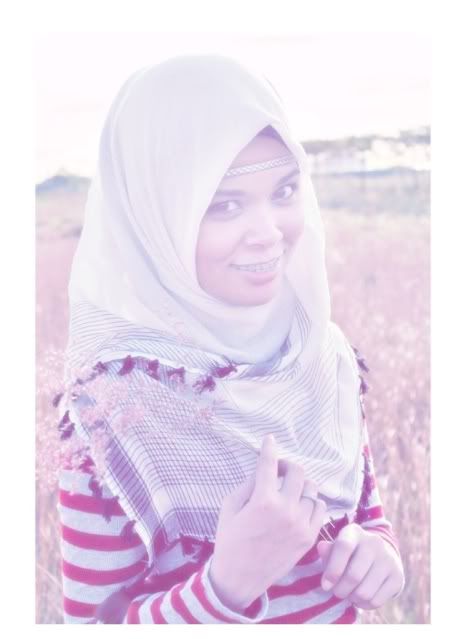 SCHA.
I am one of ALLAH's creation. :)
I am more of the suffer-in-silence type.
One with a tiny chunk of Internet to rant, reminisce and stick random things in.
I listened to this
Tagboard
Feedjit
Archives
//Tuesday, April 6, 2010 10:20 PM
Not a fine day
Salam. Hello people, it's been a month and i have been pretty stressed out.
Boringggggggggg....
seems like i have been saying that a lot lately. And yes! i admit it! sorry to everyone if it's kindda annoying to all of you. I'm not trying to gain your attention, but that is what i felt and i can't deny it. So, i'm going out today. And yes! i'm going out alone. no company. Ahhh..it's ok i just don't bother. It's true that i felt a little bit awkward going out alone but i don't mind it.
So, I went to find for a novel. Perhaps it can help me in reducing my boredom again after this. Okei i got my novel now. What next? Okei..since i haven't eat anything for two days, so i went to mcd to have something to eat. Actually i'm not really hungry but i don't really know where else can i go. So, just eat up! Well..like you all know, i can't finish my meal so i decided to bring my fries back home.
Next, heading to acewin to find for a blue dress that i have been wanted this while. But, unfortunately, that dress are gone already. Poor thing.. :( So, i decided to buy other dress since there is no more stock for that dress.
Next, since my aroma therapy already finished. So i thought like going to snj shop but i forgot what level is it. Going up, up, going down, down. Ohh okei.. i'm lost! :) I can't find the shop and i straight away heading to the entrance and then go to the car park, take my car and drove it back home.
Thats all.
Love ya!
:)