The Mind Behind This
| home | facebook | myspace | twitter | formspring |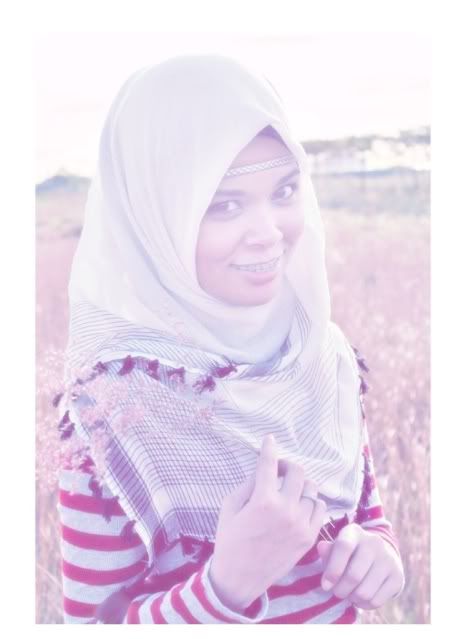 SCHA.
I am one of ALLAH's creation. :)
I am more of the suffer-in-silence type.
One with a tiny chunk of Internet to rant, reminisce and stick random things in.
I listened to this
Tagboard
Feedjit
Archives
//Sunday, August 1, 2010 8:41 AM
Haha and so I have no idea why
Salam dear readers. Good morning to all of you! :)
This entry is about my new playlist song from Nawal Al Zoghbi call Al Layaly.
She's an Lebanese artist from a place call Beirut.
I just don't know why I love this song so much ever since the first time I heard this song.
I kept humming her song none stop! haha
Sorry if it kind the annoyed you guys here.
I just freaking love this song! hehe
__________________________________________________________
El layali ragaitni tani,
The nights brought me back again,
Hob qalbi min gideed.
And renewed the love in my heart.
Baad ghiba, gani, rah nadani.
After he left, he came back and called for me.
Khala omri kolo aaid.
And made my life start anew.
Chorus:
Kont fein ya shaghili hawaya?
Where were you? You who stole my love?
Kont fein yalli qalbak maaya?
Where were you? You whose heart I possess?
Layali, layali, layali.
Nights, nights, nights...
Hobak, ya ghali, ghayarli hali.
Your love, oh precious, changed my entire outlook.
Alla shoqi leik, bashar wa banam.
Your love keeps me awake and lulls me to sleep.
Alimt rohi tihwak, ya rohi.
You taught my soul to love you, oh my soul.
Wit dooq maak agmal gharam.
And to taste, with you, the most beautiful love.
(Chorus)
Law ghibt aani lahza bitewhashni.
If you're away from me for a second, I miss you.
Wandah aleik tool el saat.
And I call for you through the hours.
Wayak ya omri, ihlaw omri.
Because of you, oh my life, my life became joyful.
Wa rigeili beek omri elli fat.
And with you, I regained my lost life.