The Mind Behind This
| home | facebook | myspace | twitter | formspring |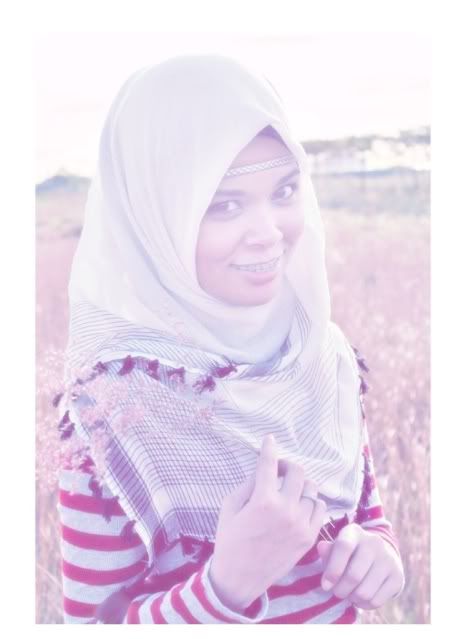 SCHA.
I am one of ALLAH's creation. :)
I am more of the suffer-in-silence type.
One with a tiny chunk of Internet to rant, reminisce and stick random things in.
I listened to this
Tagboard
Feedjit
Archives
//Friday, August 20, 2010 8:24 AM
Sometimes..
Assalamualaikum and hello readers.
Well, my life has had its ups and downs as everyone's has but these are the most important things i have learned here and how i have learned them.

1. Life can be terrifying but as scared as u are, chances are u aren't the only one sometimes other people
need your strength in order to get through it.


2. Everyone has a story to tell others what they have been through no matter how incredible, scary, horrible,
amazing things in their lives and MOST people are eager to talk about them to people that want to listen.


3. Sometimes when words fail all you can do hold on until they want to let go.

4. Beyond every bad day, and every horrible experience are people that love you and care about you. Laugh
with them as much as you can and when you look back try to remember those moments instead of the bad.

5. The good times wouldn't be as good if you didn't have the bad ones. Life isn't ever going to go according
to plan.. It's adapting that will turn you into the person you are.
And we should be thankful for what we have and we should be thankful for what we don't, so let's be thankful and say Alhamdulillah, ALLAH knows best. Alhamdulillah i feel more calm now..