The Mind Behind This
| home | facebook | myspace | twitter | formspring |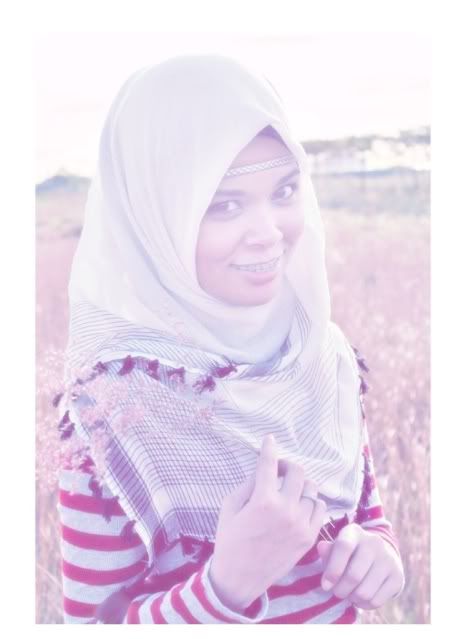 SCHA.
I am one of ALLAH's creation. :)
I am more of the suffer-in-silence type.
One with a tiny chunk of Internet to rant, reminisce and stick random things in.
I listened to this
Tagboard
Feedjit
Archives
//Monday, September 6, 2010 5:46 PM
Something that I should be aware of.
I kind of feel bad for never blogging, but after failing at multiple blogs before the creation of this one, it's to be expected that I'm not the best of bloggers. And, as always, when I remember that I should probably blog, I forget any interesting subject matter that I could possibly blog about.
So, here I thought like listing down few signs that I should be aware of in this particular of time.
With this never ending headaches I have been suffering.. Hum..
What warning signs should I look for ?
Agitated or restless behavior
Weight loss or gain
A drop in grades
Trouble concentrating
Ongoing feelings of sadness
Lack of motivation
Fatigue, loss of energy and lack of interest in activities
Low self-esteem
Trouble falling asleep