The Mind Behind This
| home | facebook | myspace | twitter | formspring |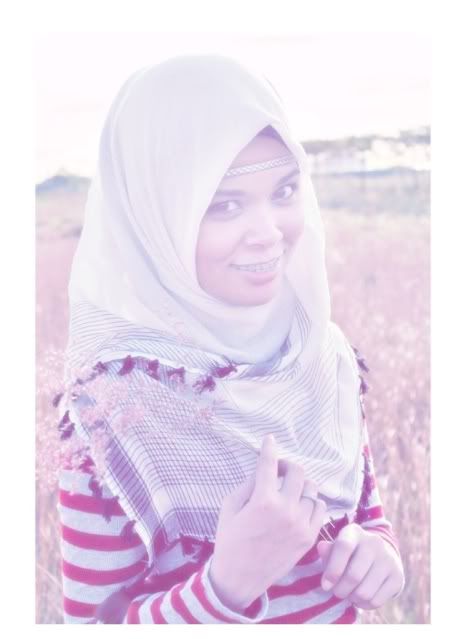 SCHA.
I am one of ALLAH's creation. :)
I am more of the suffer-in-silence type.
One with a tiny chunk of Internet to rant, reminisce and stick random things in.
I listened to this
Tagboard
Feedjit
Archives
//Thursday, September 9, 2010 3:05 AM
Salam Aidilfitri buat semua.
Assalamualaikum and hello dear readers. Update! hehe..
And so, I don't really remember what is the name of this cookies but..... This is the hardest cookies I have ever made so far. Huh! The texture was so smooth and fragile until it can be fracture very easily. But, when it's ready, I am full of satisfying to see the result.. It looks so lovely and it taste wonderful! Yummy! hehehe.. Here I have made six types of cookies for this Eid. Alhamdulillah all done already.
Tomorrow I need to help my mother cook few dishes for Aidilfitri. Ohhh kakak..when are you coming backkk home... Hari Raya won't be fun without you here. :( I just finished clean up your room. It's soooo tiring! I got flu now since there lots of dusts all over the room. MashaAllah..
penatnye
..
Oh! before I forget, our family won't be celebrating Aidilfitri in our hometown. So we have decided to spend
Raya
in Penang. Hum.. I don't really mind it actually. Plus, I have made few plans with my other friends here to spend
Raya
at their place and not forgetting at my house also. ;) wink~ Oh my...I really miss my aunt and my dearest cousin lutfiah in Spore so much. I am so sorry dear I can't make it to go there this time! But she has promise me that she will come here soon and spend the
Hari Raya Haji
with me! Great! I can't wait for that dear! hehe.. This is my first time celebrating
Hari Raya
without my love one. I guess I will miss those moment when both of us still together. And yes I do miss every single of it. Hum..
Perhaps, I maybe spend
Hari Raya
at my hometown which is Melaka on the 3rd of Syawal. Yeay! Fun! Fun! Unfortunately, it won't be long. :( We only spend one night there since we have few other things that need to be settle here. Tsk..
What ever it is, I want to take this chances wishing you guys
Selamat Hari Raya Aidilfitri Maaf Zahir & Batin
to all muslim. :)