The Mind Behind This
| home | facebook | myspace | twitter | formspring |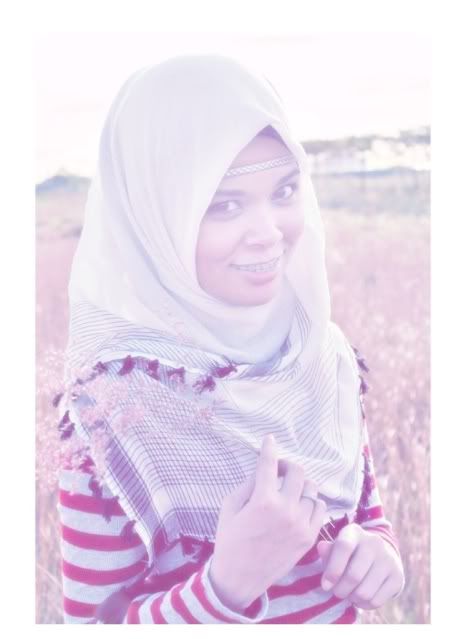 SCHA.
I am one of ALLAH's creation. :)
I am more of the suffer-in-silence type.
One with a tiny chunk of Internet to rant, reminisce and stick random things in.
I listened to this
Tagboard
Feedjit
Archives
//Saturday, November 6, 2010 1:50 AM
Mencari hati.
I guess some of us may find it harder to forgive or perhaps i should put it, harder to forget...
ALLAH
gives us hope with
HIS Ar- Rahman Ar- Rahim
,
HE
accepts repentance from those who truly repent and we have no place to judge anyone for truly the difference between one person to the other is taqwa.
"Carilah hatimu sewaktu membaca al-Qur'an, jika kamu tidak temui, maka carilah hatimu ketika mengerjakan solat… seandainya tidak temui juga, carilah hatimu ketika duduk bertafakur mengingati mati, jika tetap gagal menemuinya… berdoalah kepada ALLAH, pintalah hati yang baru…"
"ketahuilah dengan mengingati Allah, hati akan menjadi tenang." (surah ar-Ra'du:28)

Dan ingatlah, hati yang lapang dan tenang bertitik tolak daripada saratnya muatan IMAN.