The Mind Behind This
| home | facebook | myspace | twitter | formspring |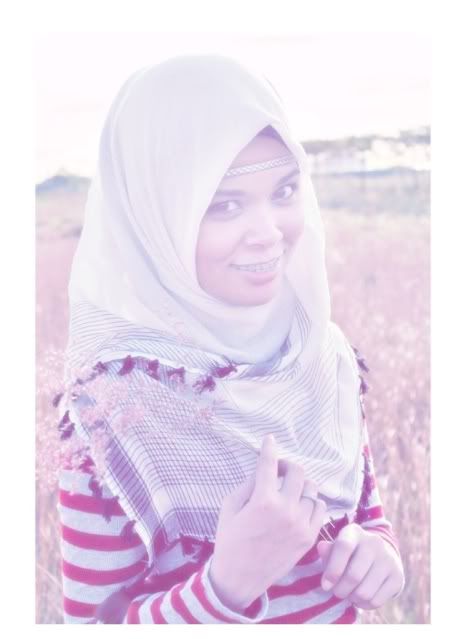 SCHA.
I am one of ALLAH's creation. :)
I am more of the suffer-in-silence type.
One with a tiny chunk of Internet to rant, reminisce and stick random things in.
I listened to this
Tagboard
Feedjit
Archives
//Sunday, January 16, 2011 4:10 PM
People Behaviors.
Assalamualaykum w.b.t.
Hi everyone. I just heard one of my friend's stories yesterday that encourages me to write something about people behaviors nowadays. I felt sorry for her. Days by days we can see people keep losing their mind with no civic minded, selfish, act with no respect and no self evaluation onto others. Talking bad thing about others. Spreading rumors behind others. Why all these happened ? I'm getting fed up and pissed off sometimes with facebook nowadays. I kept on seeing people arguing on facebook. It happened almost everyday.
The people who make them fool are looked like ordinary beings. By seeing them nobody can say them that they can make anybody fool. Every body's life is full of these types of examples. Many times we are made fool by people, whom we thought as not capable of doing this. We see huge change in their behavior. They are totally different from the people whom we met first and trusted. They are some one different, whom we are not able to see initially.

Here the question comes in our mind is what has gone wrong. Why we are not able to understand these people? To give the answer to this question is not easy. This depends on the experiences in life and what we have learned. Our life depends on this gained knowledge. What this knowledge told us to believe, we believe that only. Every thing that is different to it doesn't look right to us. We make our guidelines for life depending on this knowledge. What we are not able to see is that knowledge is endless. No body in this world can possess the whole knowledge of world. Our whole life is journey of knowledge.

Here irrespective of our ages, we learn lot of new things. Some people stop learning this knowledge after some age. The reason is everybody grows in different atmosphere. Therefore some people got very challenging and tough situation initially. Which make them more stronger emotional then others. This type of people some times use their knowledge to make fool of others. So, it will be easier for them to win. That's how life shows us.
That's all for now.
Wasalam