The Mind Behind This
| home | facebook | myspace | twitter | formspring |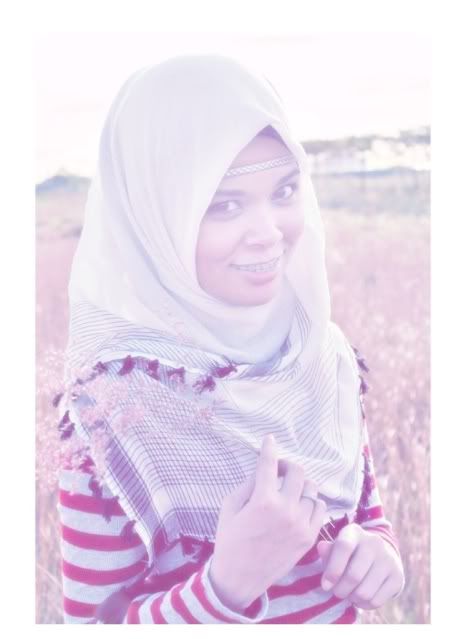 SCHA.
I am one of ALLAH's creation. :)
I am more of the suffer-in-silence type.
One with a tiny chunk of Internet to rant, reminisce and stick random things in.
I listened to this
Tagboard
Feedjit
Archives
//Friday, January 7, 2011 9:46 PM
What I have been through all these days.
أَعُوْذُ بِكَلِمَاتِ اللهِ التَّامَّاتِ مِنْ غَضَبِهِ وَعِقَابِهِ، وَشَرِّ عِبَادِهِ، وَمِنْ هَمَزَاتِ الشَّيَاطِيْنِ وَأَنْ
يَحْضُرُوْنَ
A'uudzu Bi Kalimaatillaahit Taammaati Min Ghadhabihi, Wa 'Iqoobihi Wa Syarri 'Ibaadihi, Wa Min Hamazaatisy Syayaathiini Wa An Yahdhuruun
Aku berlindung dengan kalimat-kalimat Allah yang sempurna dari Murka-Nya, siksaan-Nya, dari kejahatan hamba-hamba-Nya, dari godaan para syaithan dan dari kedatangan mereka kepadaku.
__________________________________________________________
SubhanaAllah.. I have been through such a terrifying circumstances all these days. Too many things happened after one another. Ya Rob, I'm seek for Your guidance and protection against despair. I seek refuge in Allah from Satan the outcast, from his direct and indirect temptations. Amin yarob balalamin..