The Mind Behind This
| home | facebook | myspace | twitter | formspring |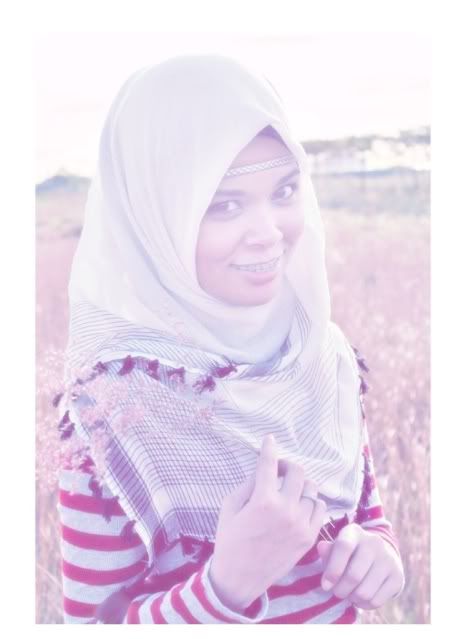 SCHA.
I am one of ALLAH's creation. :)
I am more of the suffer-in-silence type.
One with a tiny chunk of Internet to rant, reminisce and stick random things in.
I listened to this
Tagboard
Feedjit
Archives
//Sunday, February 6, 2011 2:41 PM
Dugaan..
If ALLAH brings you to it, He will bring you through it.
Happy moments, praise ALLAH.
Difficult moments, seek ALLAH.
Quiet moments, worship ALLAH.
Painful moments, trust ALLAH.
Every moment, thank ALLAH.
People can make you laugh and cry at the same time
You can love and hate people instantaneously
There are people who touches your heart deeply
Then there are those whom you wish never existed.
Some people see you
But you never know that they were ever there
Some people whom you wish to see you
But they walk passed you like the wind which breeze through.
We judge people
Too arrogant, too selfish, too fierce, too inconsiderate
Too fat, too thin, too ugly, too this and too that
Why do we even do that ?
People are never perfect
Just like our very selves
It is the people's imperfection
Where we learn the beautiful from the ugly.