The Mind Behind This
| home | facebook | myspace | twitter | formspring |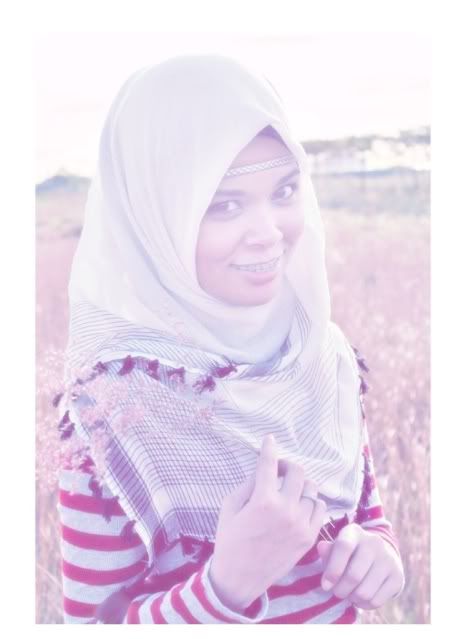 SCHA.
I am one of ALLAH's creation. :)
I am more of the suffer-in-silence type.
One with a tiny chunk of Internet to rant, reminisce and stick random things in.
I listened to this
Tagboard
Feedjit
Archives
//Monday, February 21, 2011 12:36 AM
Seriously I Don't Know What To Decide.
Assalamualaykum w.b.t
Well hello readers ! How you guys been doing ?
So, here it comes.. First and foremost, this entry is in regards to career or what courses I am looking forward. Honestly, I am lost in what to choose now. I am into arts thing but frankly speaking, I am sick of designing materials. I don't know why but it seem no longer fun with me now. Grrrr ! Oh my.. Probably because pretty bored or something. Or lack of ideas in between. Hurmm.. I just really don't want to be stuck in a job that I'll end up hating or feeling tired doing all the time.
I don't know what courses to pursue or what I'll truly be happy with. Ohh sorry I just lied.. I do know what I really wanted to be for all this while.. I am sooo eagerly loveeeeee to fly up to the sky. Experienced myself flying.. Wearing those white long sleeves with galons of shoulder strings.. But I am afraid if I might be one of the unemployed graduates since the fees is too highly expensive. I am too scared right now if I might made the inaccurate decision.. Seriously I have been waiting for so long to be just like one of them like mad people sometimes you know..? It seem sparked with my interest. I adore this profession so much.. :(
What can I do.. After all maybe I will be continuing taking the same course like before. tsk :(