The Mind Behind This
| home | facebook | myspace | twitter | formspring |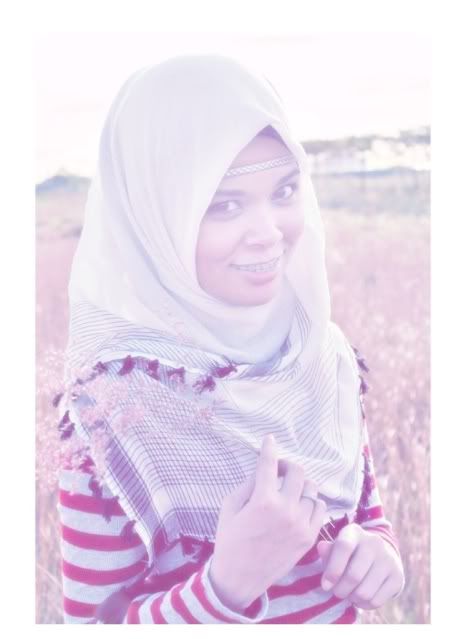 SCHA.
I am one of ALLAH's creation. :)
I am more of the suffer-in-silence type.
One with a tiny chunk of Internet to rant, reminisce and stick random things in.
I listened to this
Tagboard
Feedjit
Archives
//Friday, June 17, 2011 9:31 PM
A Doa.
"Ya Allah when I lose hope because my plans have come to nothing. Then help me to remember that YOUR love is greater than my disappointments and YOUR Plans are better than my dreams. Ameen."
Ya Allah I love YOU so!
Please I beg YOU!
Never ever let go!Ameen!
Ya Allah my heart is hard!
My mind so low!Raise me up!
Raise me from below!
Ya Allah feeling so sad!
Can't count my sins for feeling bad!
Forgive me please forgive me!
Please don't be mad! Ameen!
Ya Allah I love YOU so
Help me at every corner
Help me at every door
Ya Allah forgive me
I am begging YOU so
Ya Allah my life is full of sins
Wash them and make me pure
As pure as white soft snow
Ya Allah I spend my time in vain
Help me to use it to gain
Shower me with wisdom and fame
Ya Allah I beg of YOU all good
All the piety and all the Truth
Ya Allah please do not ignore me
I am an insignificant crow
Black and ugly and very low
Ya Allah raise me up
Lead me to YOUR Door
Ya Allah I love YOU so
The beauty of this world has made me blind
So hateful and so old
Please hold my hand please do not let go
Ya Allah bless me with precious friends
Those whom who adore and admire YOU
Those whom YOU love
Those who pray and and never ever tired
Ya Allah I love YOU so
Please listen to me please
Please I beg YOU so Ameen
Ameen Ya Rob