The Mind Behind This
| home | facebook | myspace | twitter | formspring |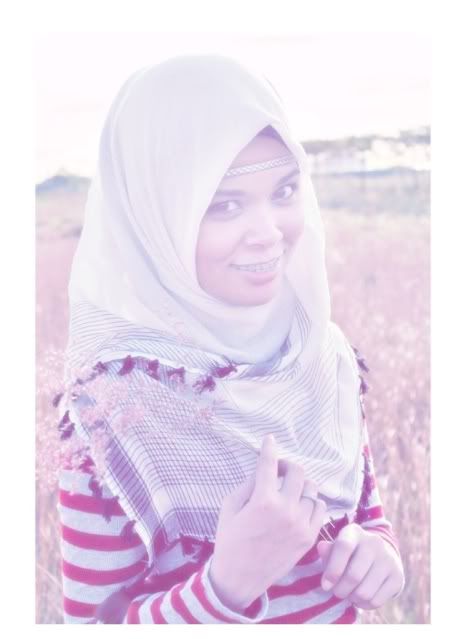 SCHA.
I am one of ALLAH's creation. :)
I am more of the suffer-in-silence type.
One with a tiny chunk of Internet to rant, reminisce and stick random things in.
I listened to this
Tagboard
Feedjit
Archives
//Wednesday, July 6, 2011 10:40 PM
And When I Felt Down..
There are people out there who are introverts and can examine their thoughts and feelings privately and come out better for it. I am not one of those people and that is just how it is. I need to share my thoughts and get them out of my head.
But how?
By looking myself back in the mirror. I felt like there's somebody else in the mirror and that just not me. Besides seeking and asking from Allah.. I love talking to myself. Whenever i felt lonely, when i get in troubles, when i feel sad, when i feel odd, when i feel miserable, whenever obstacles running through me, when i feel bad, and when i'm down.. It's like i see somebody else in me.
And right now, I am down..