The Mind Behind This
| home | facebook | myspace | twitter | formspring |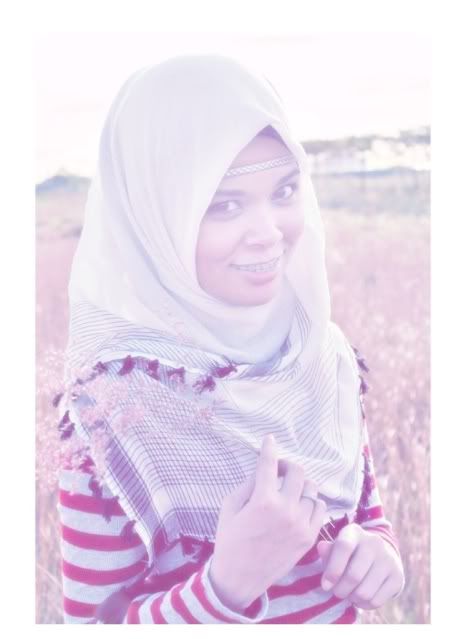 SCHA.
I am one of ALLAH's creation. :)
I am more of the suffer-in-silence type.
One with a tiny chunk of Internet to rant, reminisce and stick random things in.
I listened to this
Tagboard
Feedjit
Archives
//Wednesday, November 16, 2011 8:20 PM
Spotless Mind.
Assalamualaykum w.b.t

Yess I'm finally here after a long silence, but silence is good sometimes.

Well hello to all of you readers. How you guys been doing recently? Hope everything going well. :) Many things have happened recently.


Many times I was tempted to blog, but I realised that I have been very foolish. I don't know what exactly happened. I can't even spot the feelings each of it. I know things can't be distracted once it is said. It's kindda miserable to bear for not understand your own self.

More days passed, I nearly went into depression because of those memories behind. It keep coming back. Sometimes I do feel alright but sometimes I rather say it's killing me when I feel alone. It is odd for me. I keep recall yesterday like today never exist.

Some how, I do wonder why do I always falls for someone who shows me the least bit of attention?
Well, I wish I can fall in love just like in the movie. Like a fairy tale..
Well, I am waiting to continue my studies soon. InshaAllah if Allah wills it. I hope Allah listen to my prayer everyday and night.
This Saturday would be my last session for muet test after all. Hopefully everything going well that day. I know Allah always there right beside me. Thank you Allah.. :)
There one more thing that keep running in my mind recently.
Those thoughtful people around me.
I'm happy but yet scared. After everything that happened, I realised what was important to me and that itself had conflicted people perception's of what is important to them. I am not going to explain what are my priorities here because once I explained, I got shot down. I'm fine with differing opinions but being insulted for different opinions? ....... That's awful..

I wish I could have write down of my plans here like how I used to blog last time, but when I told people of my plans, some had insulted me and thought it was a way of escaping reality.

As much as I told myself that I was too sensitive or maybe I was not strong enough, I realised that deep inside I felt the resentment and bittern
ess that I need to deal with. So it is not so much on who hurt me, but it is the matter of letting go and forgiving others. If I don't deal with it, I would fall back into depression. I realised what depression is and I am not going back there.
Well, let gone be by gone. We are nothing compare to Allah The Almighty. InshaAllah I will moving on with spotless mind after this. :)